---
CCFR Diff Cross Section data
---
Description
Data were given by UK : http://hep.uchicago.edu/~ukyang/neutrino/ccfr_cross/cross_ccfr_comb.dat

Data were corrected for the radiative correction and the non-isoscalar target correction by Data' = Data*Crad*Ciso, where Crad and Ciso were given from the table "cross-ccfr_phys-corr.dat".

In the plots below, red color was used for neutrino, and blue was for anti-neutrino.

Points are the CCFR data (radiative & non-iso target corrections applied)

For the model, SIGBPY() was called as in UKYANG's new formula. This function further calls SIGMCQ(), where all the parameters are used to modify GRV98. Thank you Un-Ki!

A,B,C[1,2][vec][val,sea][u,d], fPDF were taken from the fit version 4 (v4).

C1avu=C1avd=MA24, C2avu=Z*C1avu, C2avd=(2*Z+0.605)*C1avd, where MA24 and Z are free parameters. C1asu=C1asd=C1as, C2asu=C2asd=C2as are also fitted.

Charm mass was set to 1.32, and the iron nuclear effect was corrected.

Lines are the model calculation from SIGBPY() with VFAC=0, and with Irad=1 (BARCCMU called).

Color dotted lines are the model with Irad=0, ie., no BARCCMU correction.

Black dotted lines are the model with the old "X" scaling, with Irad=1.
Fit result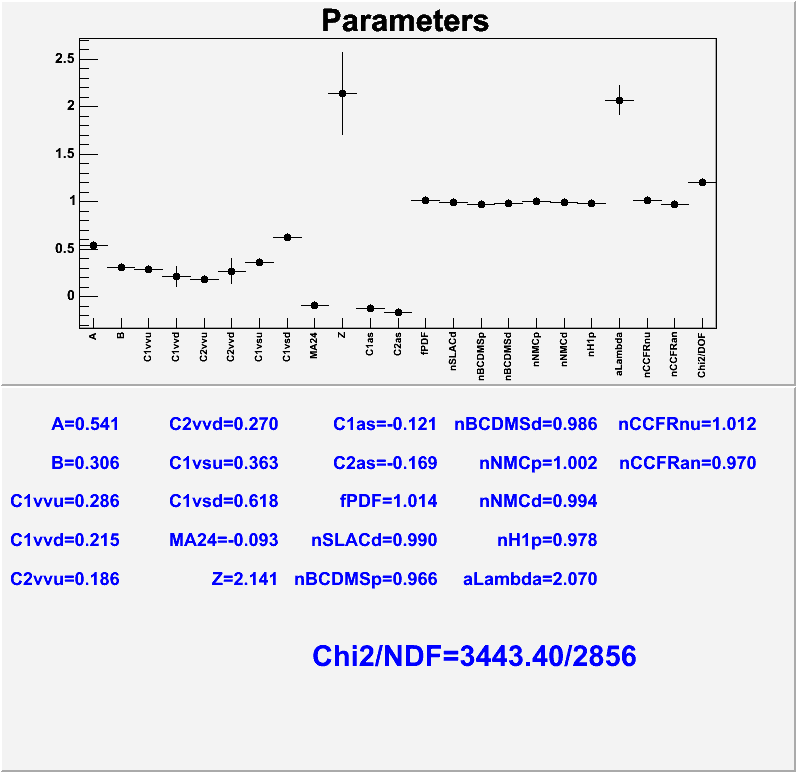 Comparison plots (One plot for each energy)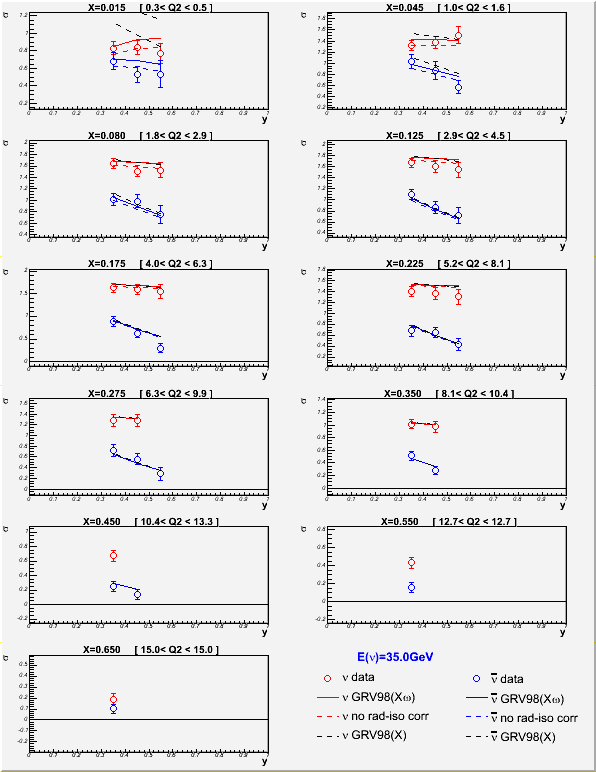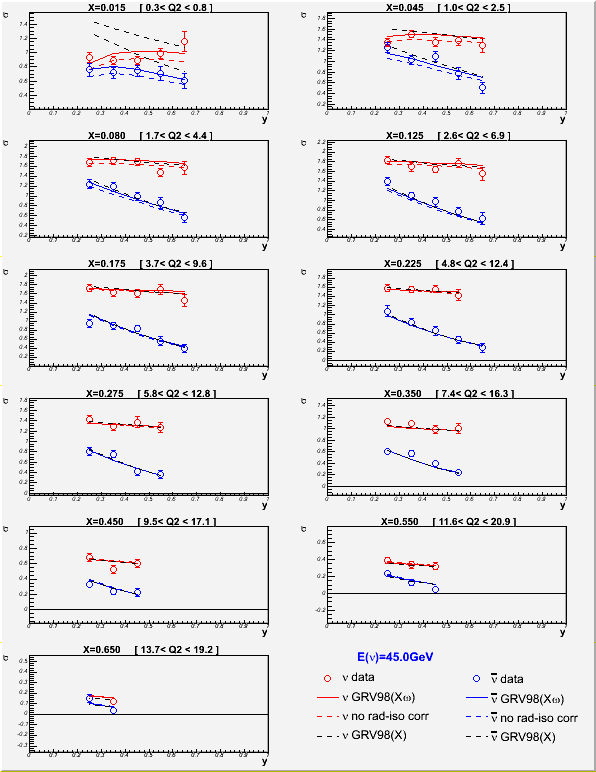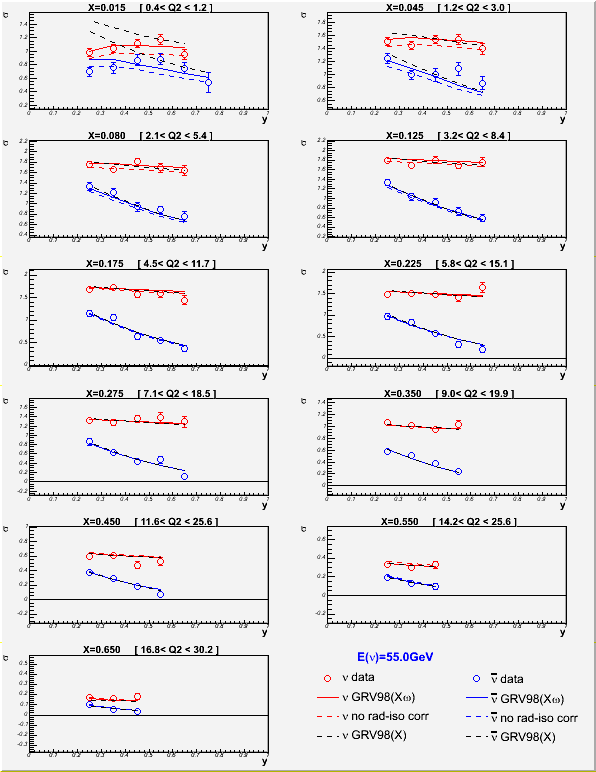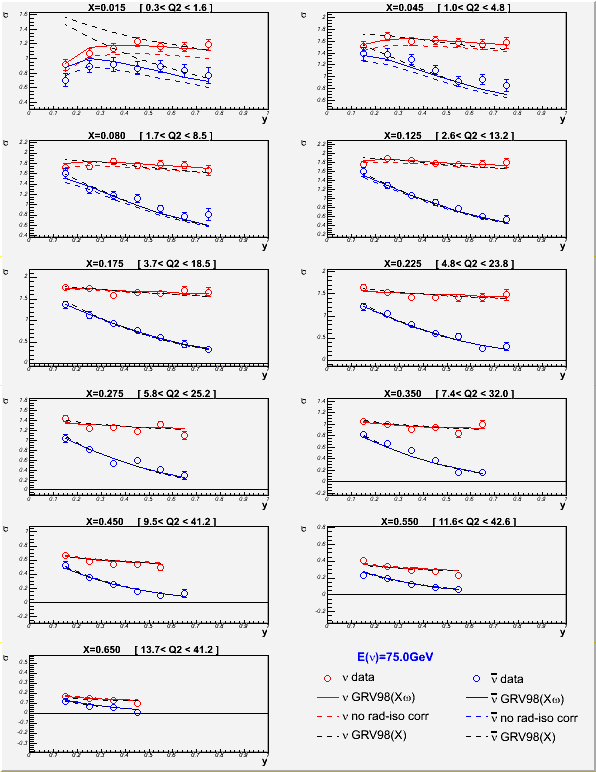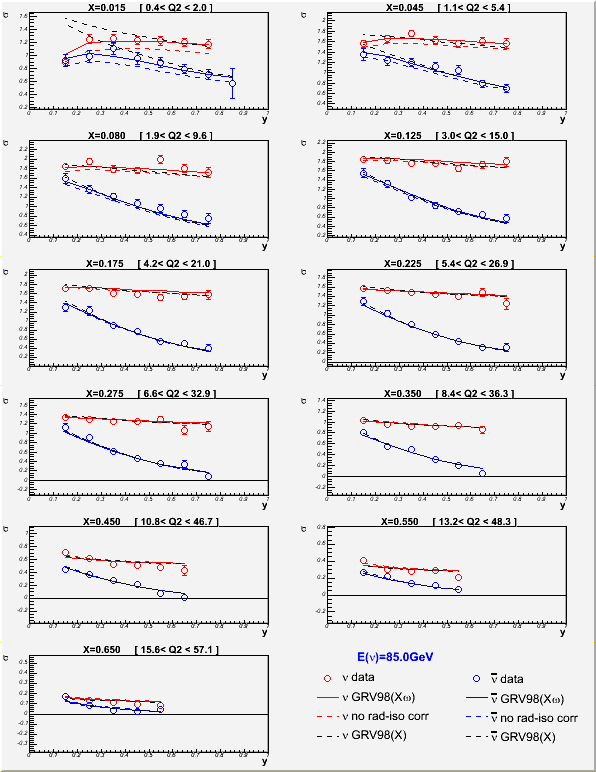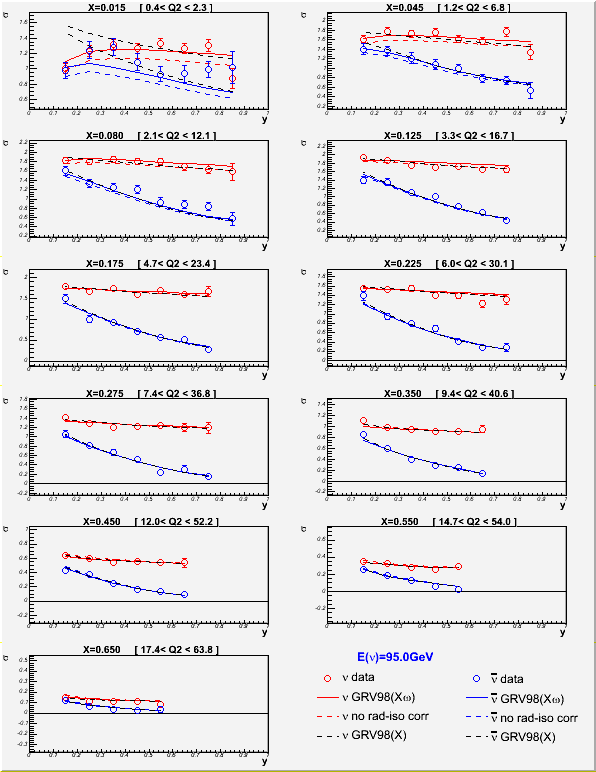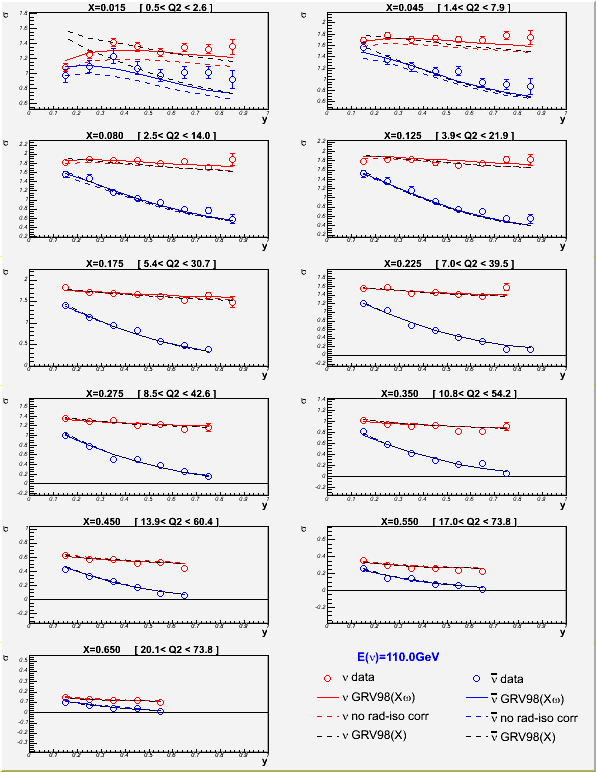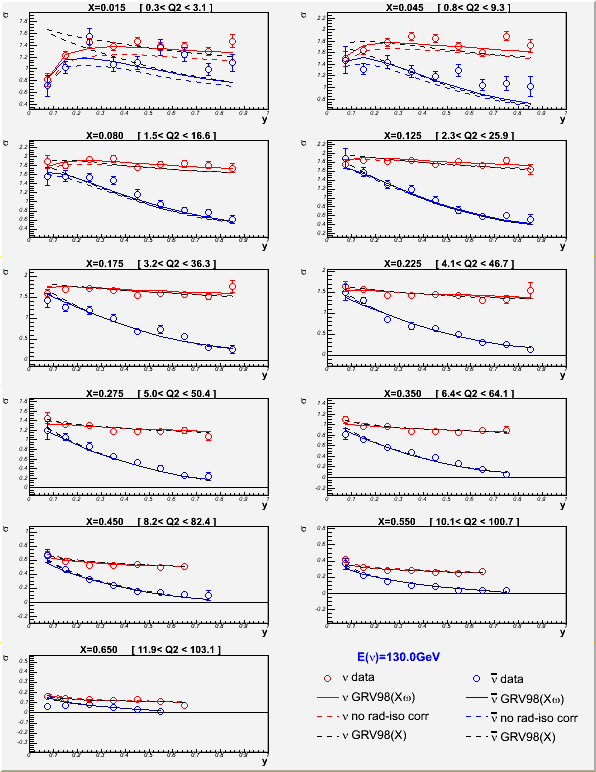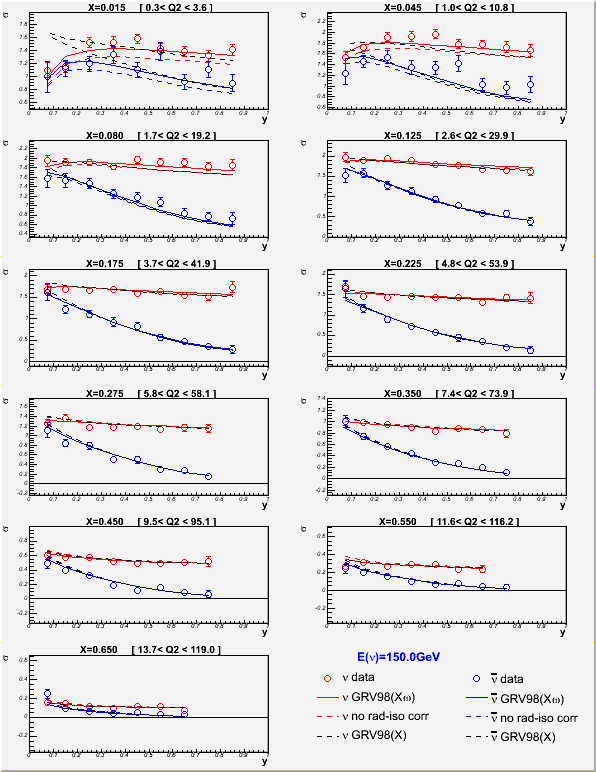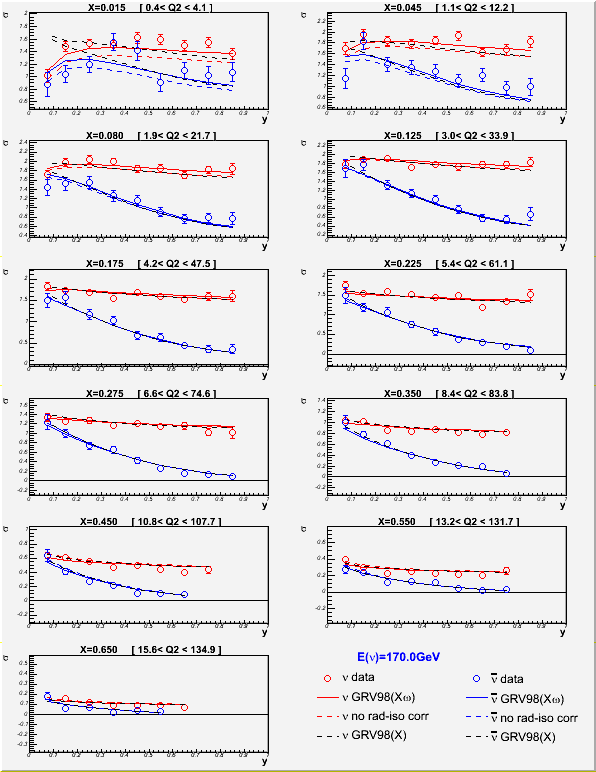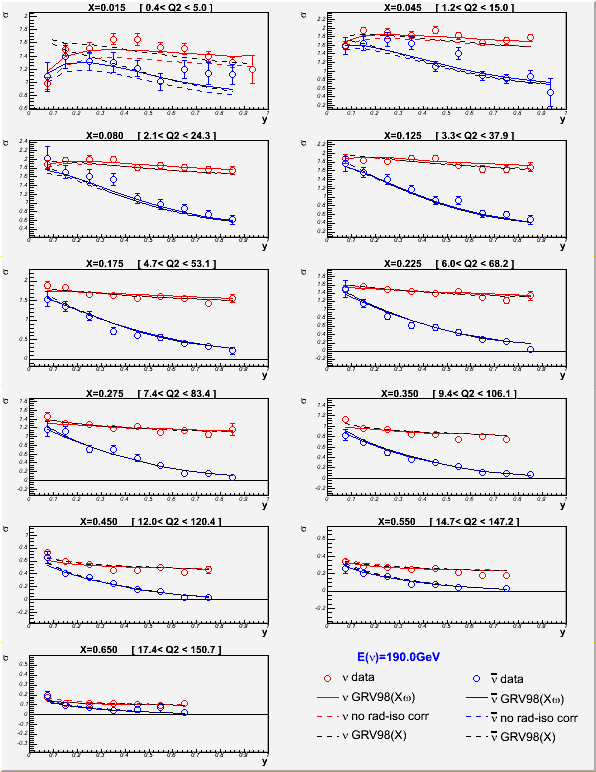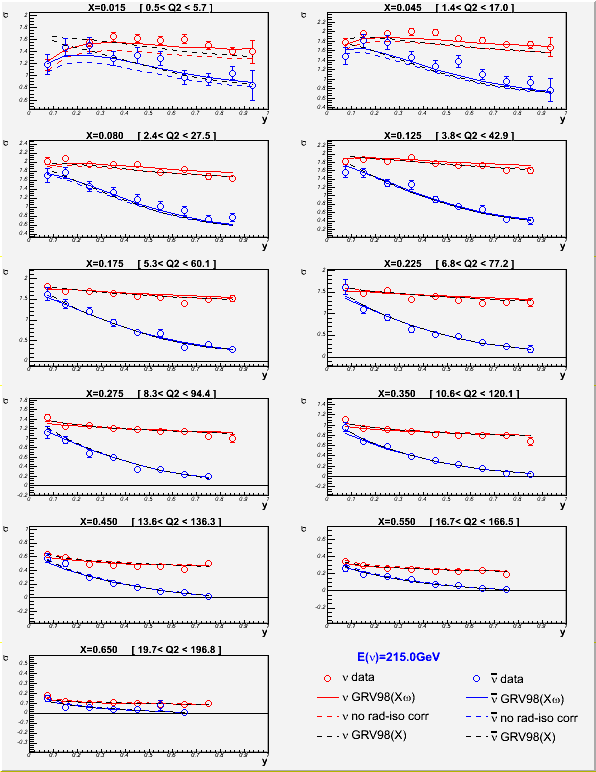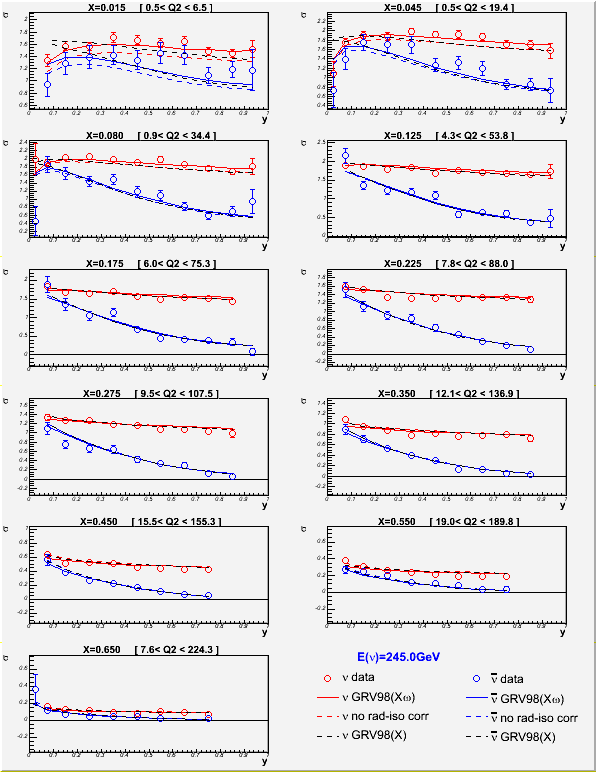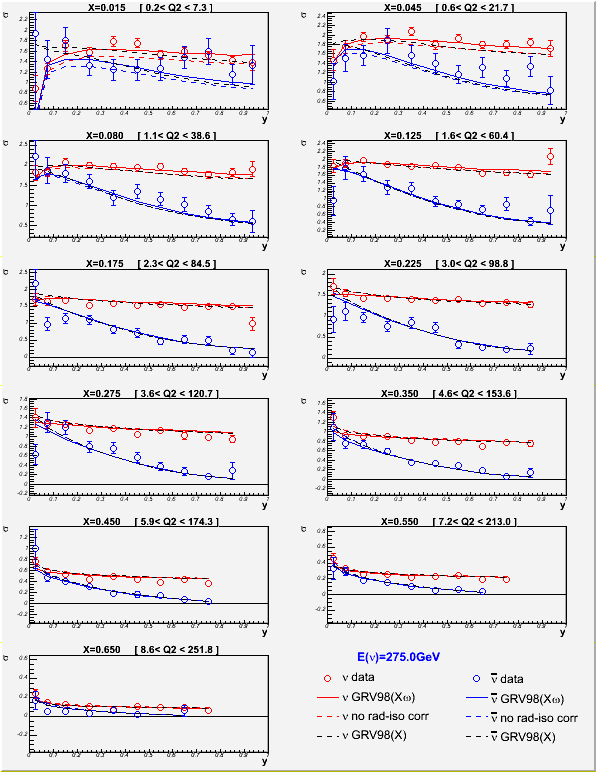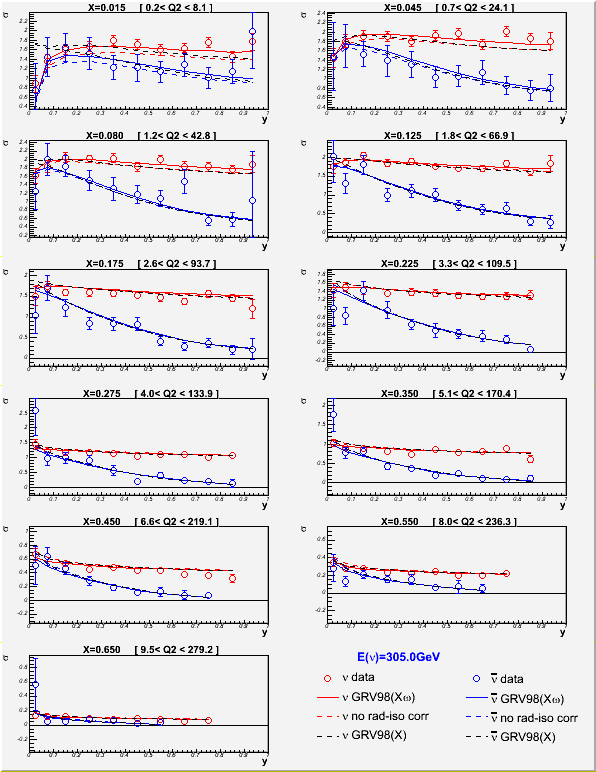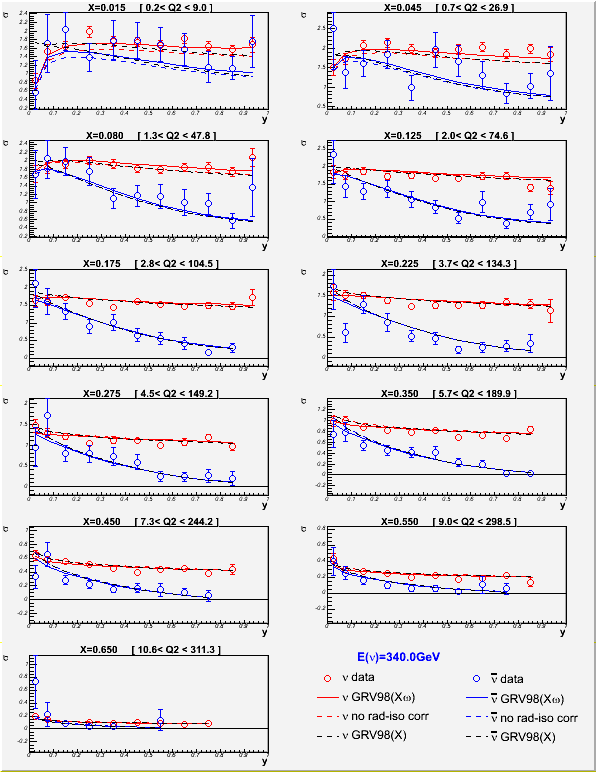 ---
20040314-Inkyu.Park@bnl.gov