---
CHORUS Cross-section data - Radiative correction
---
Radiative correction is obtained from the file, chorus_nu_shift.txt, for neutrino, and the file, chorus_anu_shift.txt, for anti-neutrino. (Thanks to Un-Ki for the data files)

Arie pointed out that the correction should be smaller than 1.0 for small x, and should be bigger than 1.0 for large x.

And this is exactly what I got when I made the plots.
Radiative correction (One plot for each energy)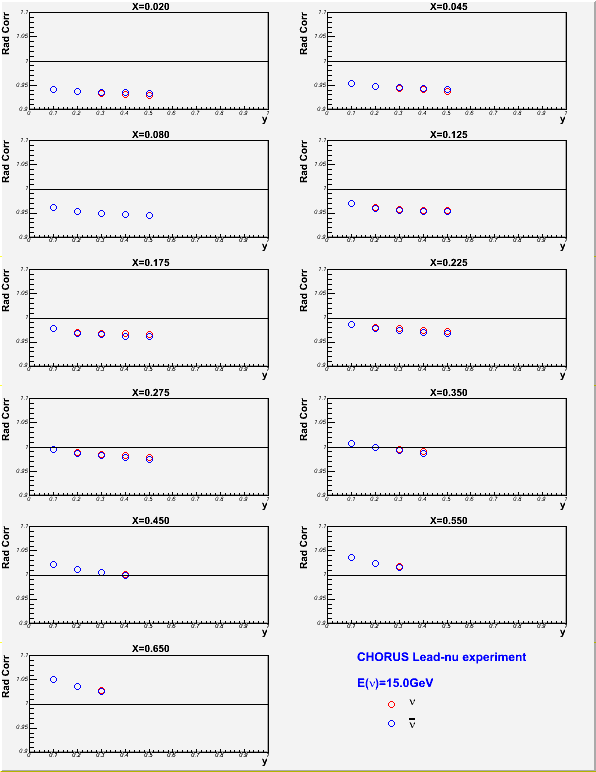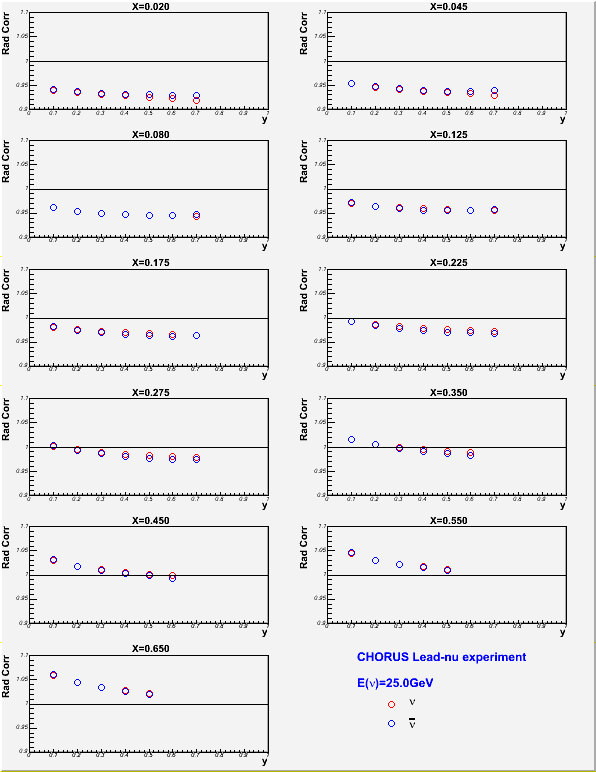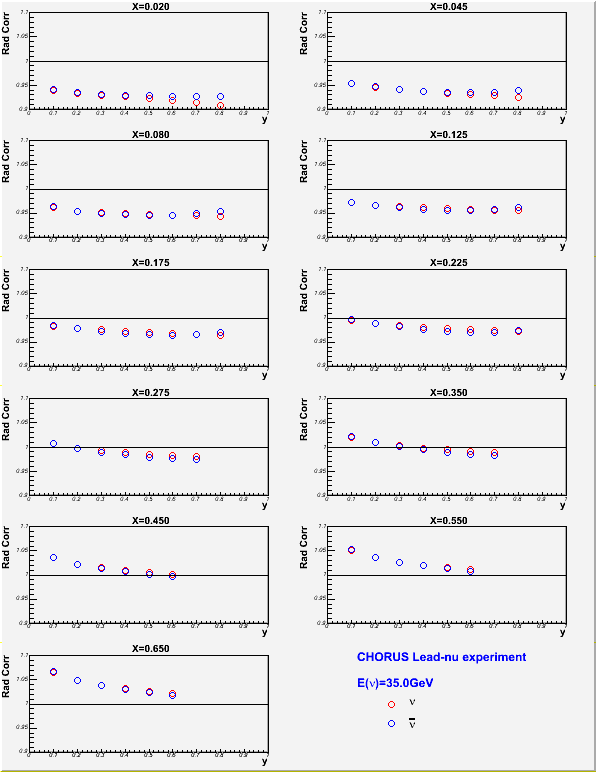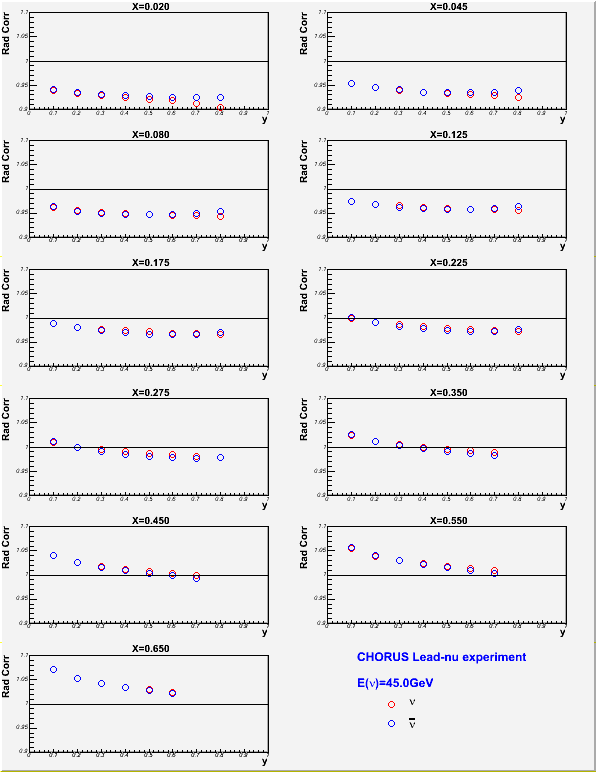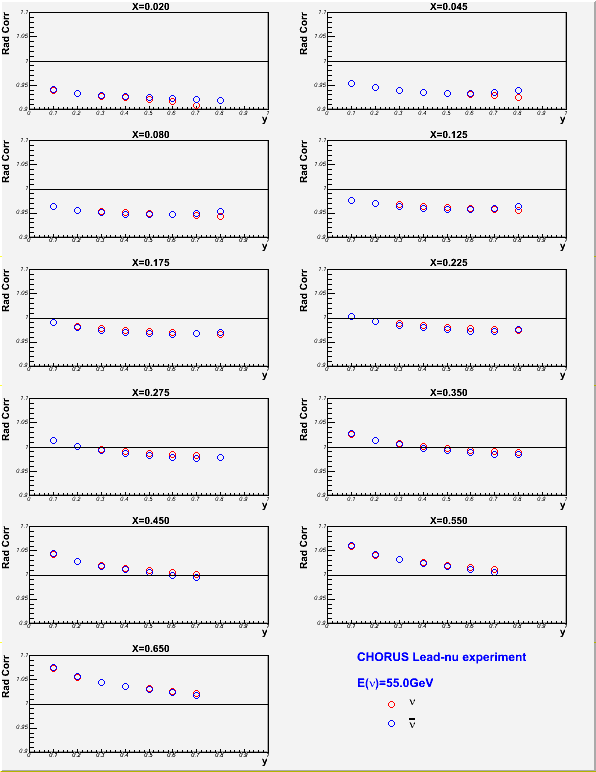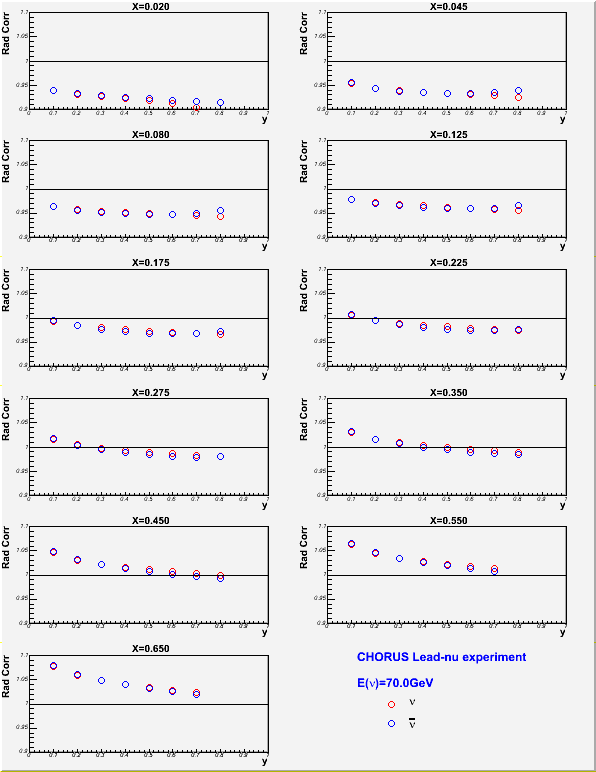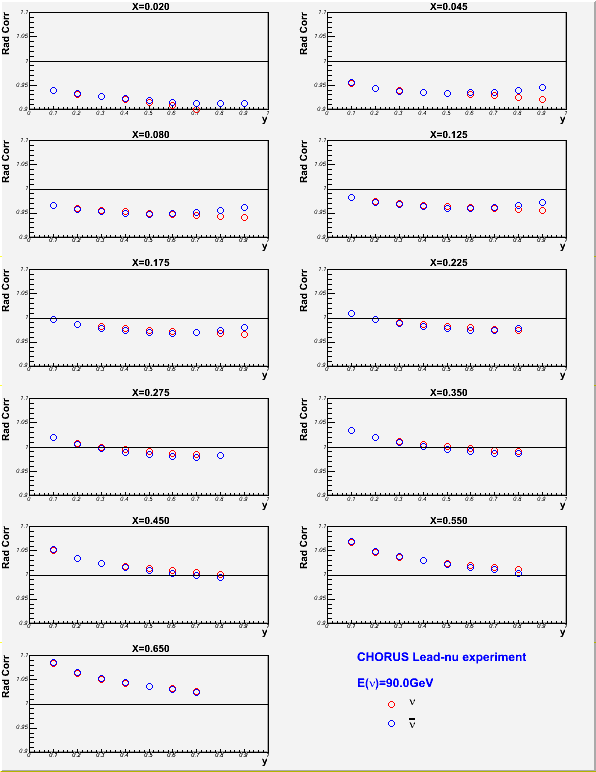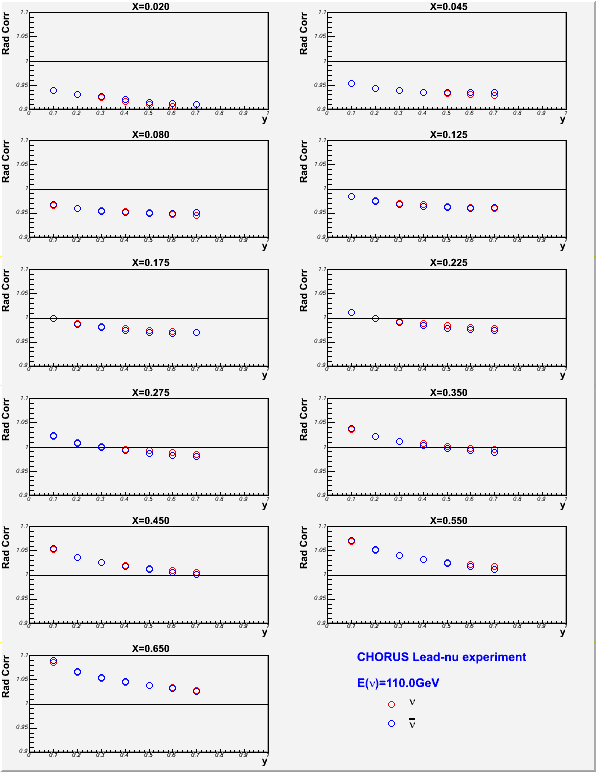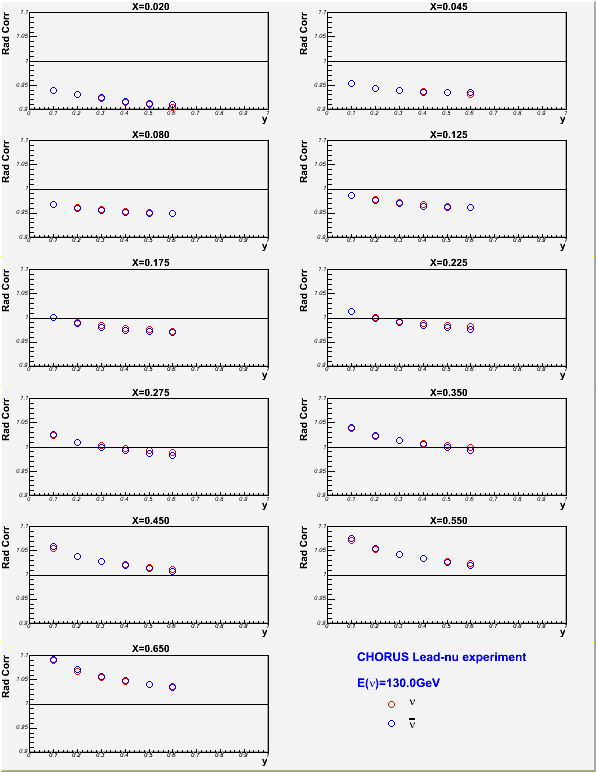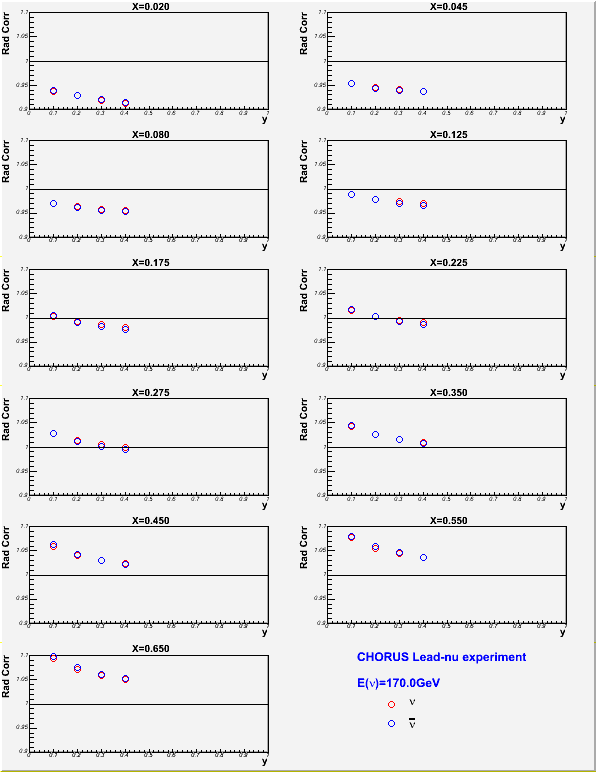 ---
20040314-Inkyu.Park@bnl.gov