Softball Statistics Card
---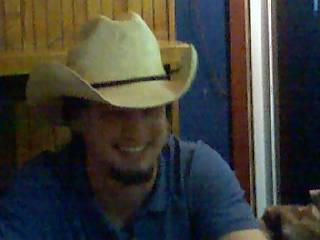 Proper Name: Dr. Alexander Hubbard
Born: 1978
Ithaca, NY
Height: 5-9
Weight: 160 lbs.
Age: 29

Bats: Left
Throws: Left
Pos: P/OF/SS
Experience: 2 years
2007 Salary: Not worth mentioning...
College: Cornell University

Alex Hubbard Softball Statistics

| Season | Team | G | AB | H | 1B | 2B | 3B | HR | BB | RBI | R | SF | SLG | AVG | OBP |
| --- | --- | --- | --- | --- | --- | --- | --- | --- | --- | --- | --- | --- | --- | --- | --- |
| 2007 | ---Uncivil Engineers--- | 11 | 22 | 11 | 11 | 0 | 0 | 0 | 4 | 2 | 9 | 0 | .500 | .500 | .577 |
| 2007 | ---Freud's Mom--- | 1 | 4 | 3 | 2 | 1 | 0 | 0 | - | 0 | 0 | 0 | 1.000 | .750 | ---- |
| 2007 | Combined Total | 12 | 26 | 14 | 13 | 1 | 0 | 0 | 4 | 2 | 9 | 0 | .577 | .538 | .600 |
| 2008 | Quantum Fielders | 6 | 17 | 12 | 11 | 1 | 0 | 0 | 1 | 6 | 8 | 1 | .765 | .706 | .722 |
| TOTAL | Career | 18 | 43 | 26 | 24 | 2 | 0 | 0 | 5 | 8 | 17 | 1 | .651 | .605 | .646 |
---
Batting
Hubbard is a deceptively quick lefty. His power is developing. He is a patient hitter with a Bondsian walk rate.
Defense
Hubbard is a strong control pitcher, capable of the odd strikeout and keeps his walks down to respectability. He sports a rubber arm and has pitched the majority of the team's innings. He is also capable while roaming the vast outfield grasses and the infield at shortstop.
2008 Outlook
Hubbard's second and final season will be an exciting one to watch! He has signed a contract for the next two years with the Swedes.
---
Back to the Index
---
This page last updated 10 July 2008 by JDG | ©2006-2008 Joel David Green