The Eastern Europe Tour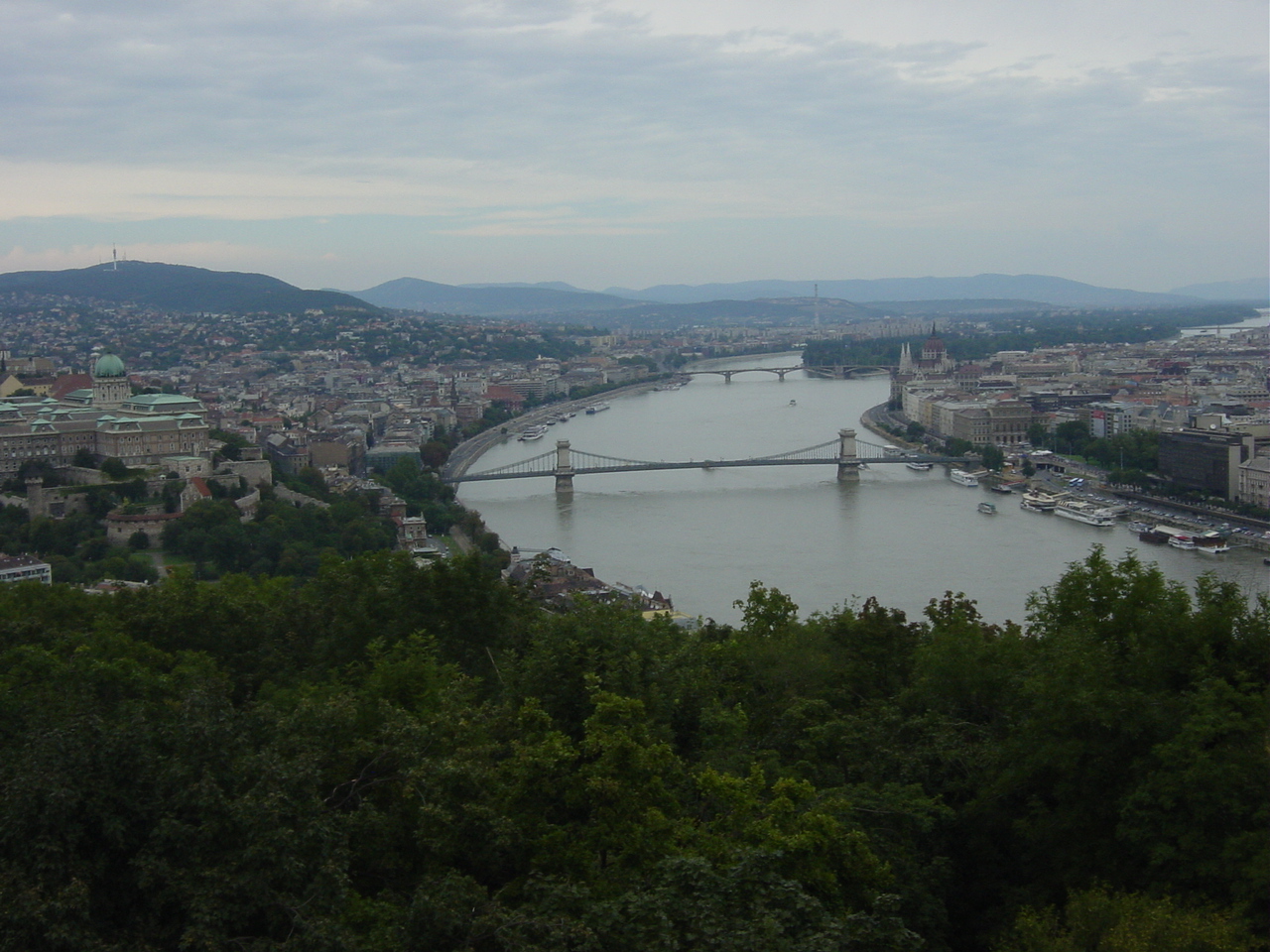 The view from the Citadel on top of Gellert hill in Buda. Pest is on the right and Buda is on the left, with the Danube River running between the two.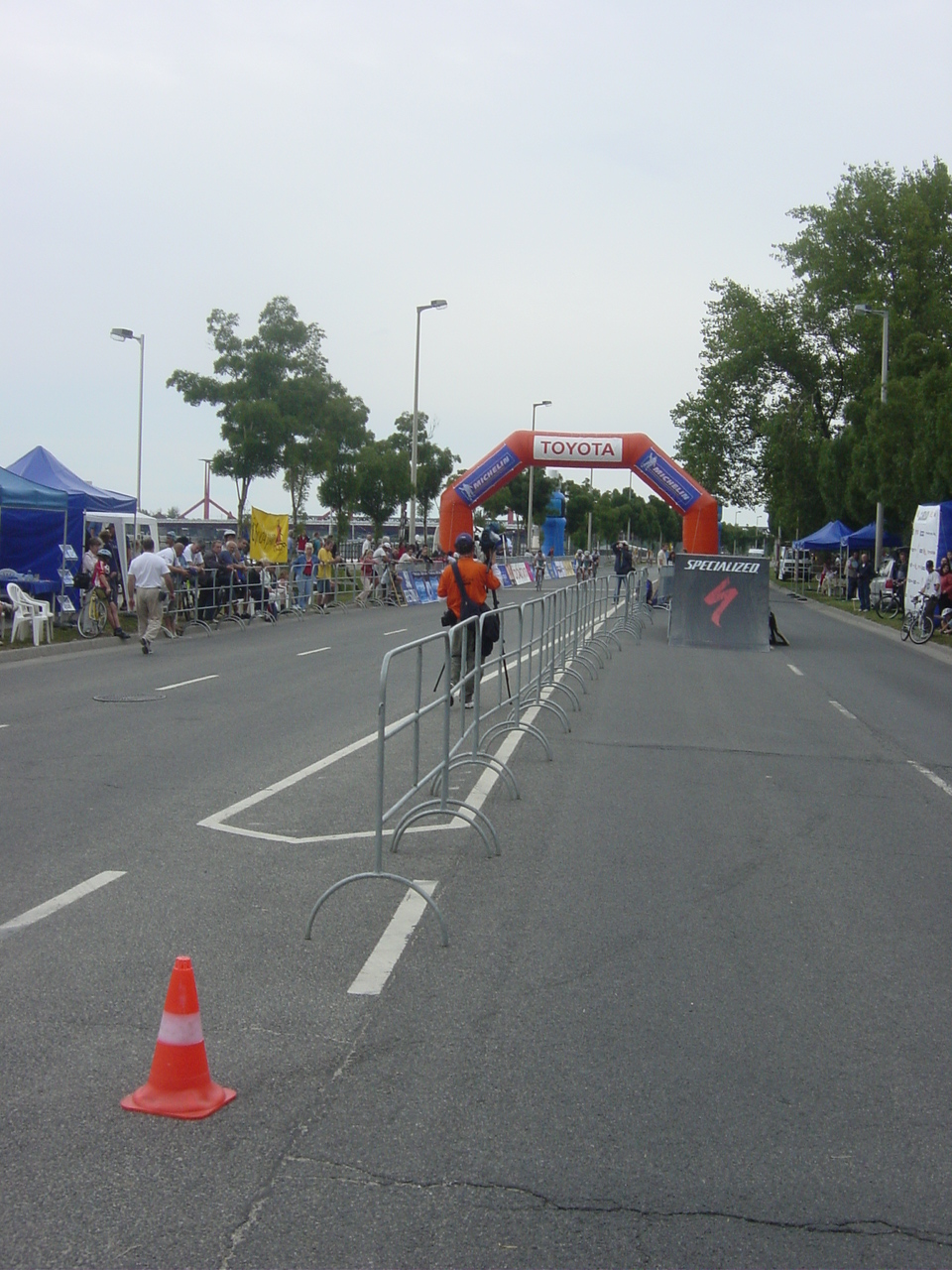 The Tour di Hongari happens to have passed right by the Quark Matter 2005 venue.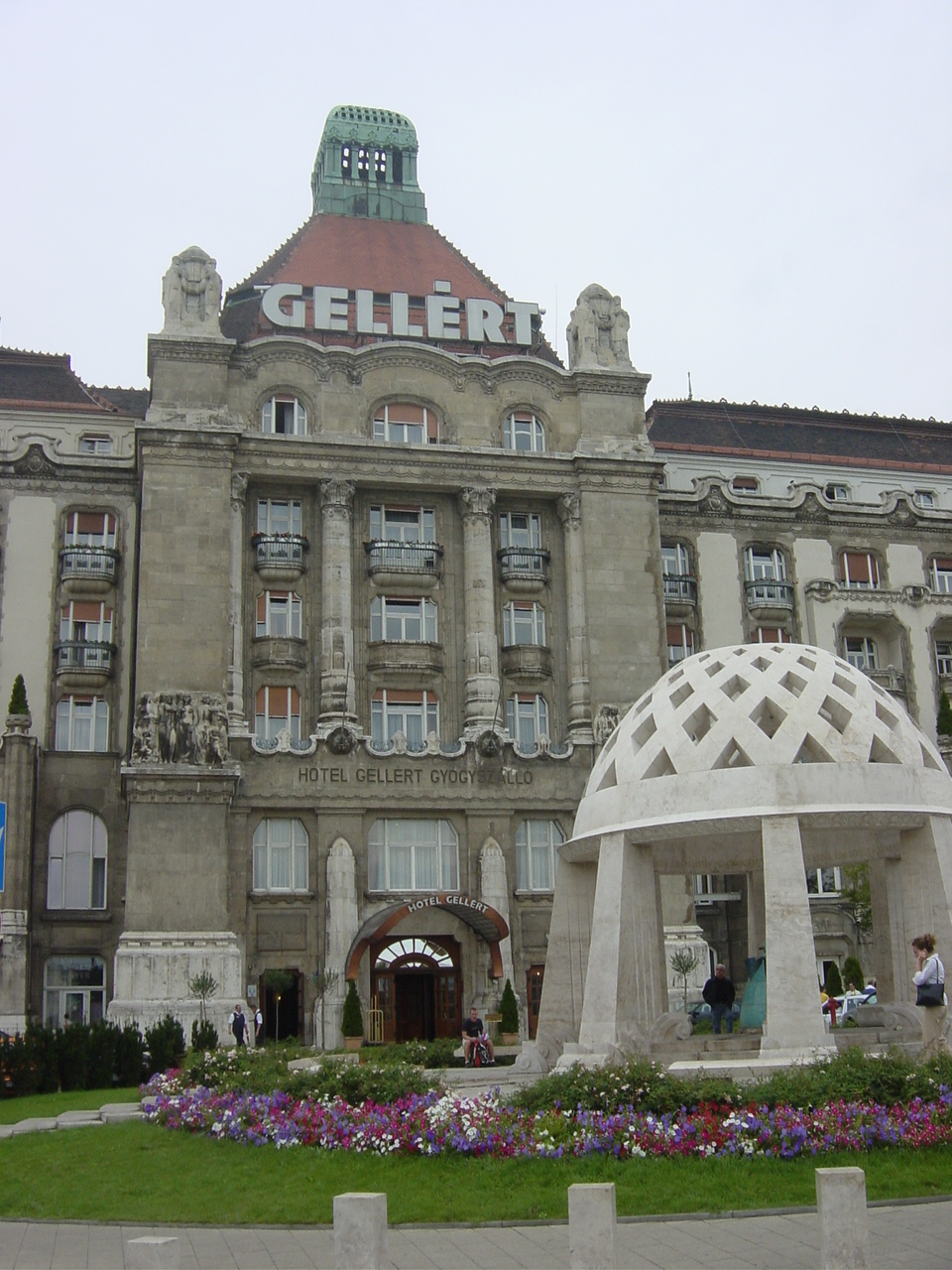 My hotel. It's about a mile from the conference just on the Buda side of one o fthe briges across the Danube.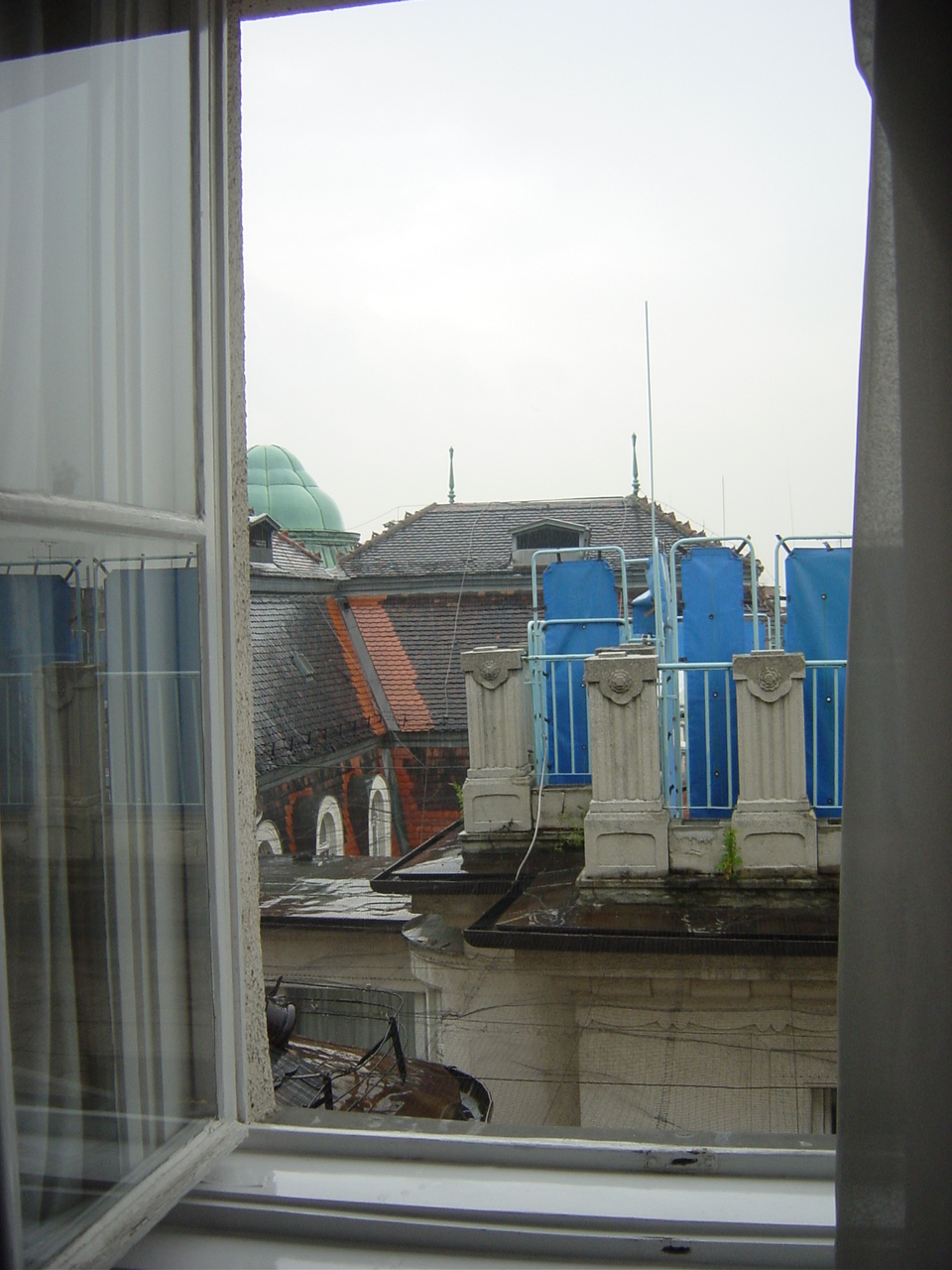 The Gellert is a beautiful hotel, but I can't say much for the view out the window of my room.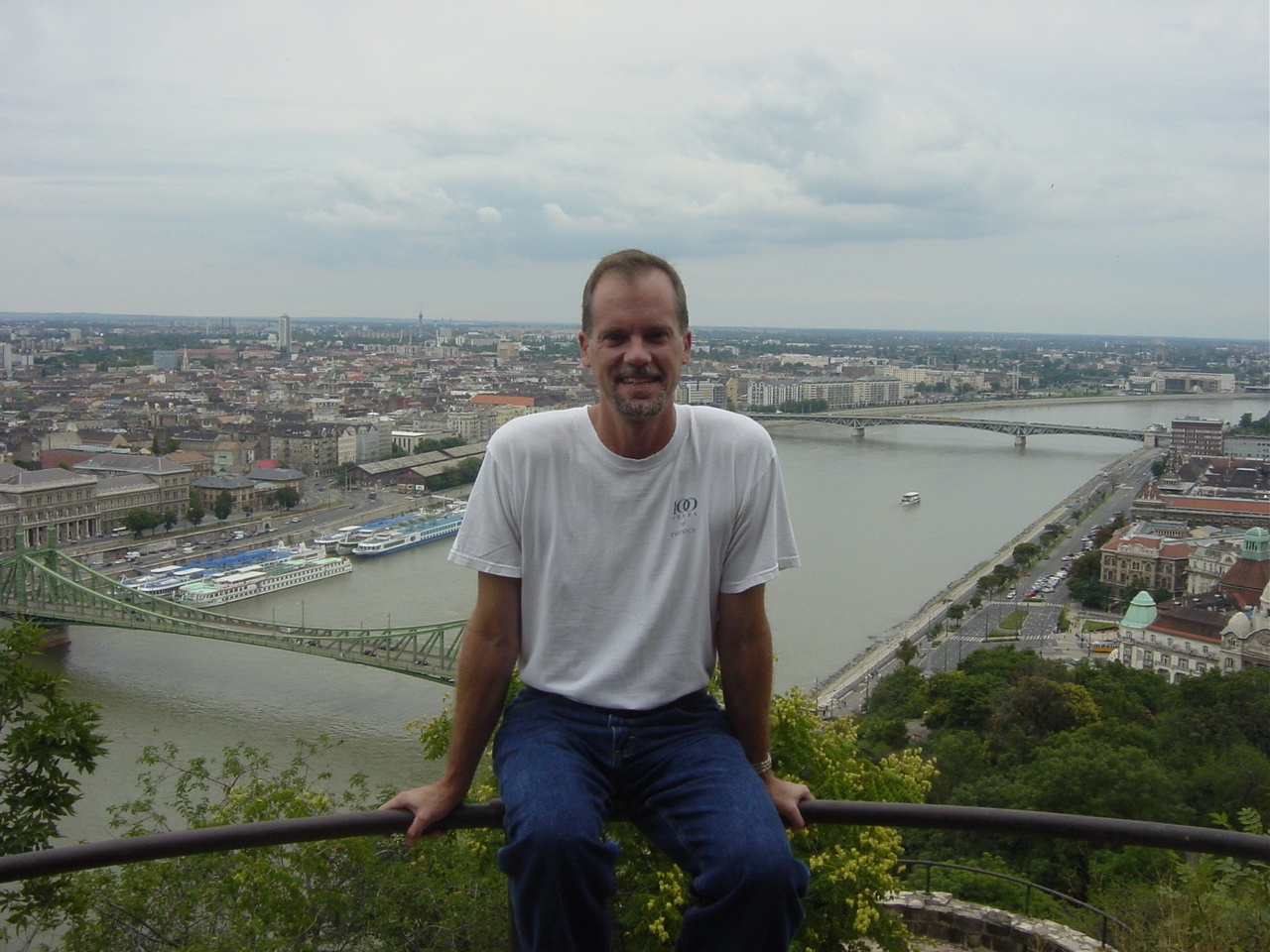 Up on the Gellert Hill overlooking the Danube and Pest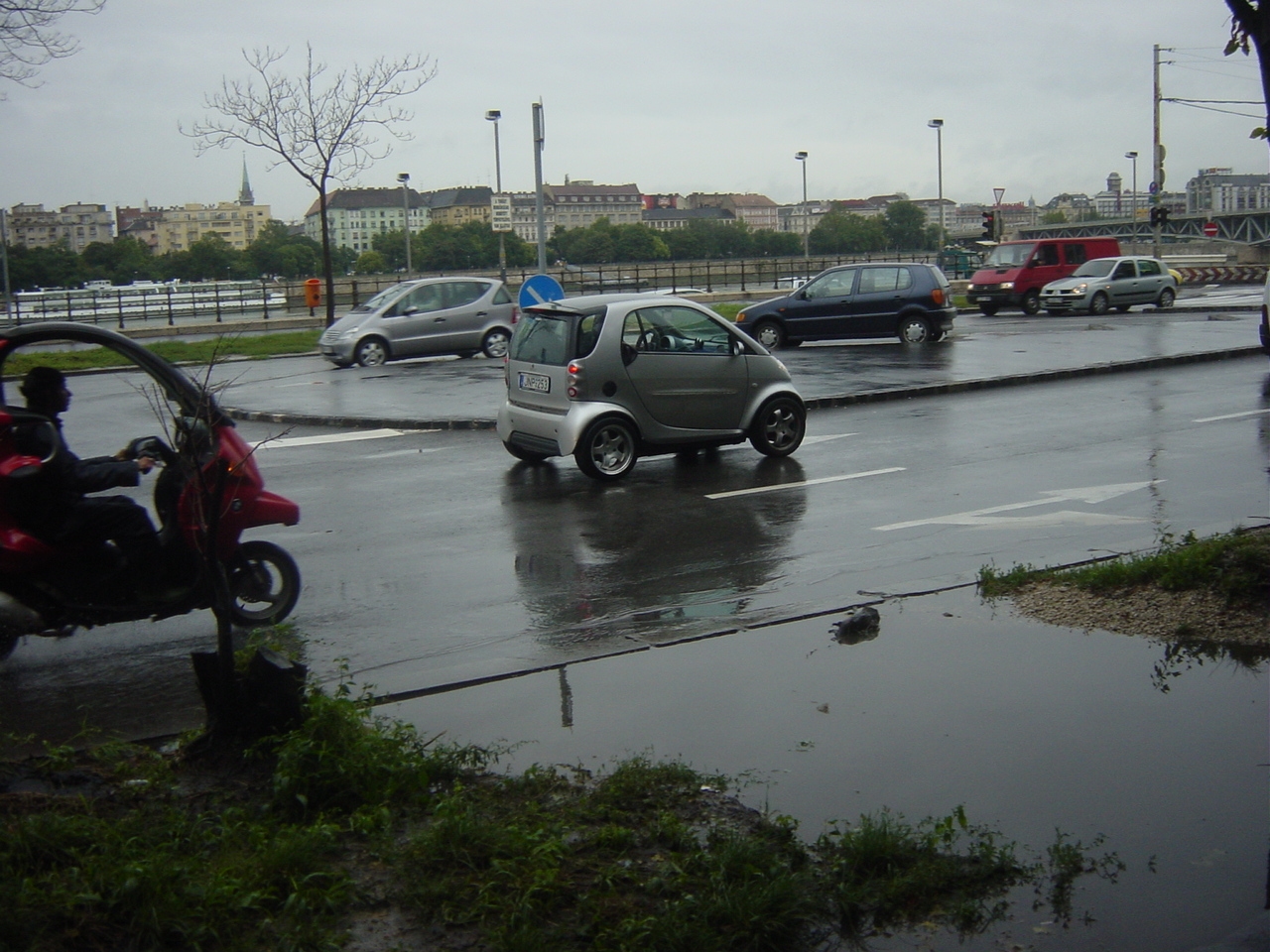 Check out this european SUV.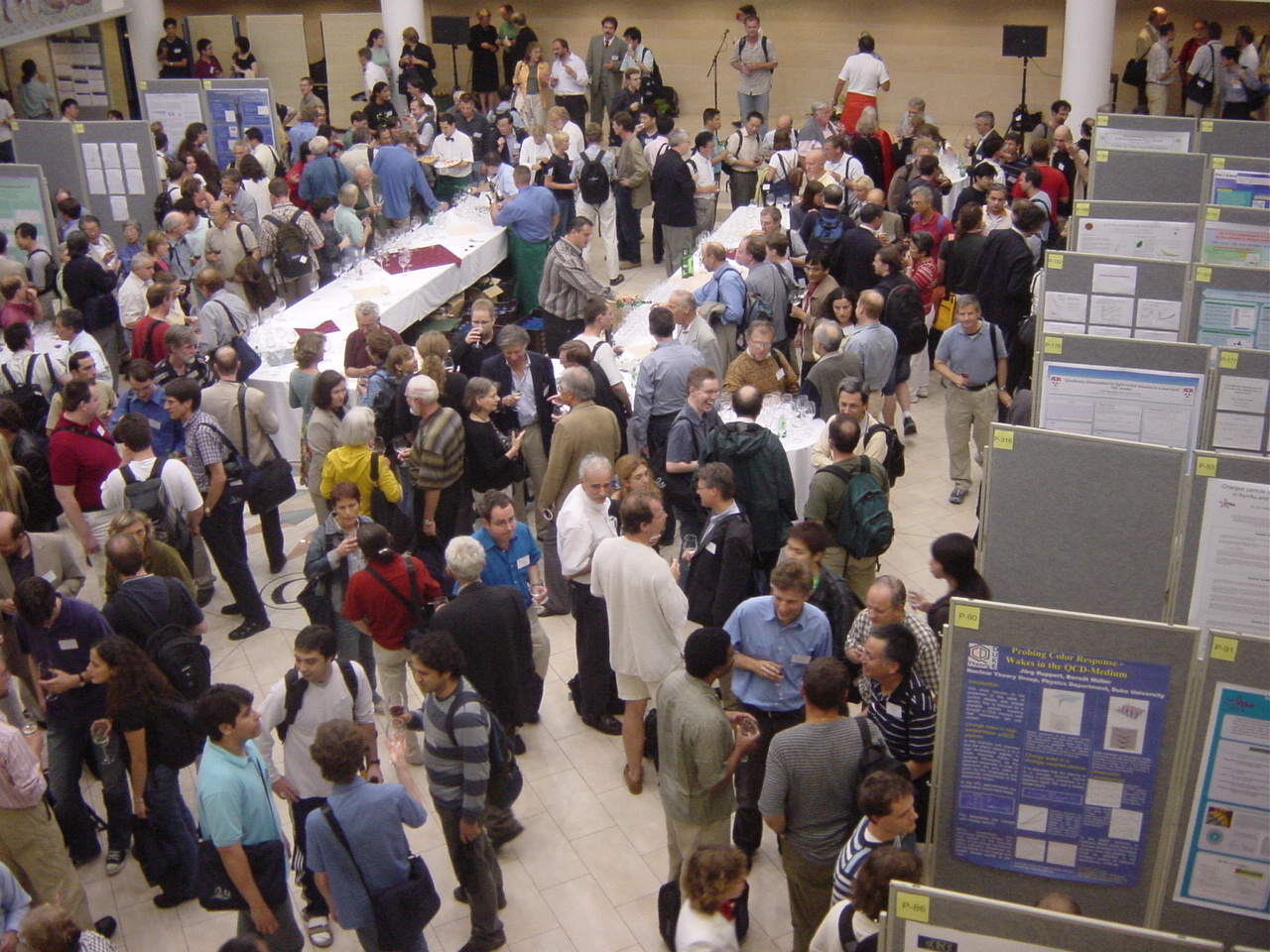 Physicists doing what they do at one of the Quark Matter poster sessions.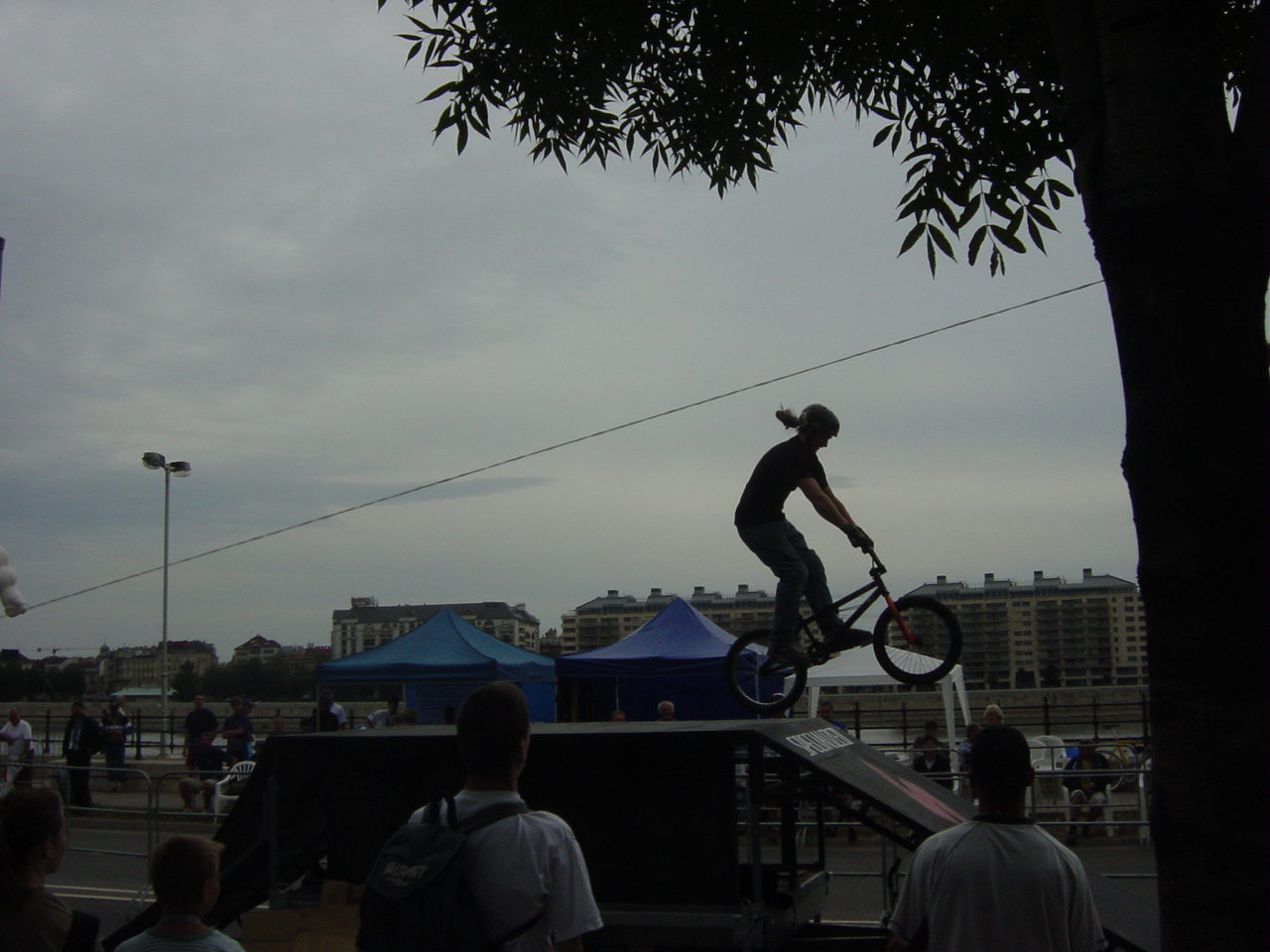 Check it out. They have asswipays in Hungary, too. A little demonstration of how best to end up in the hospital at the Tour di Hongari.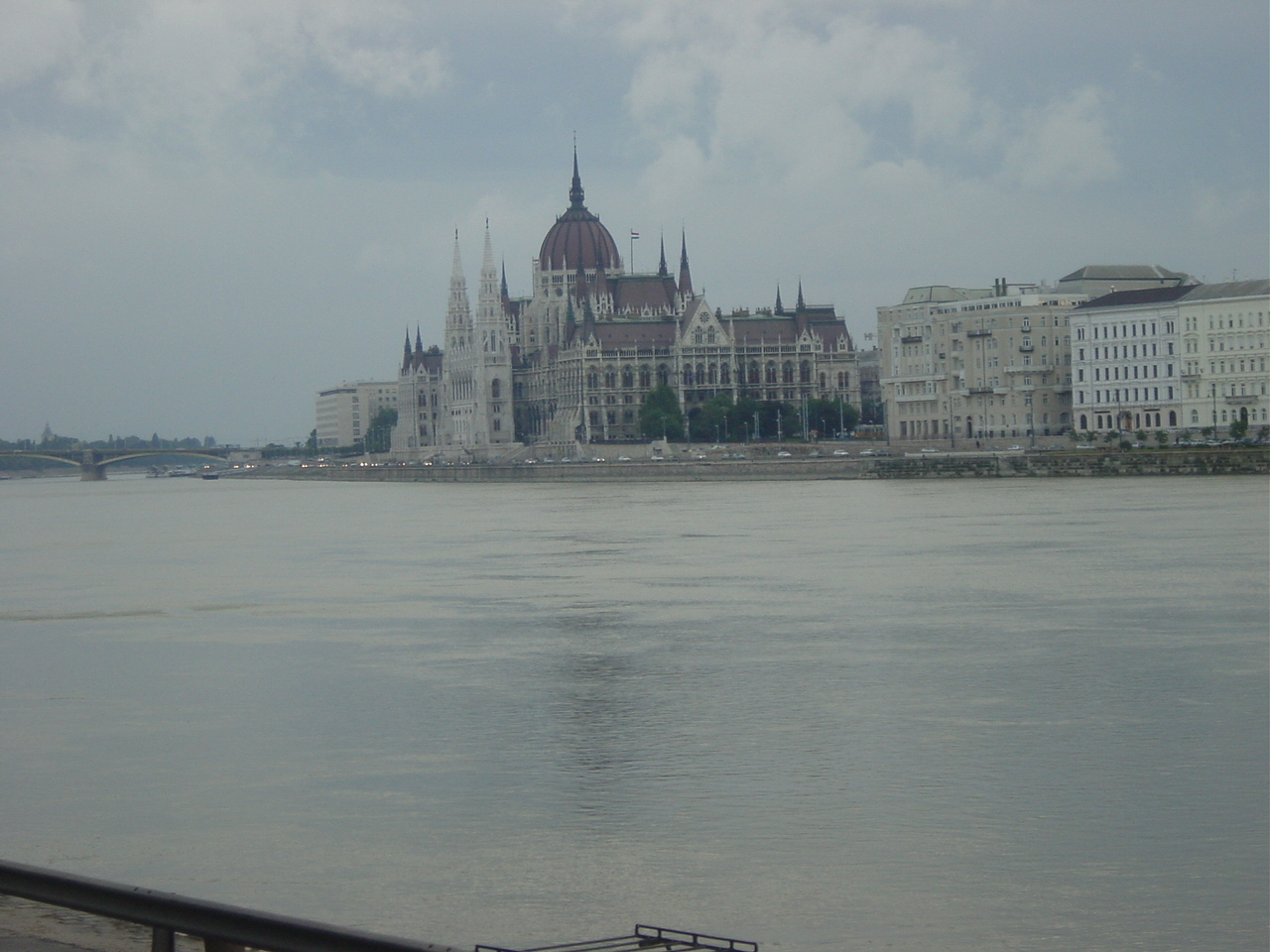 The view along the Danube on my run this morning. Most days since my arrival have been cool and gray. The Parliment building.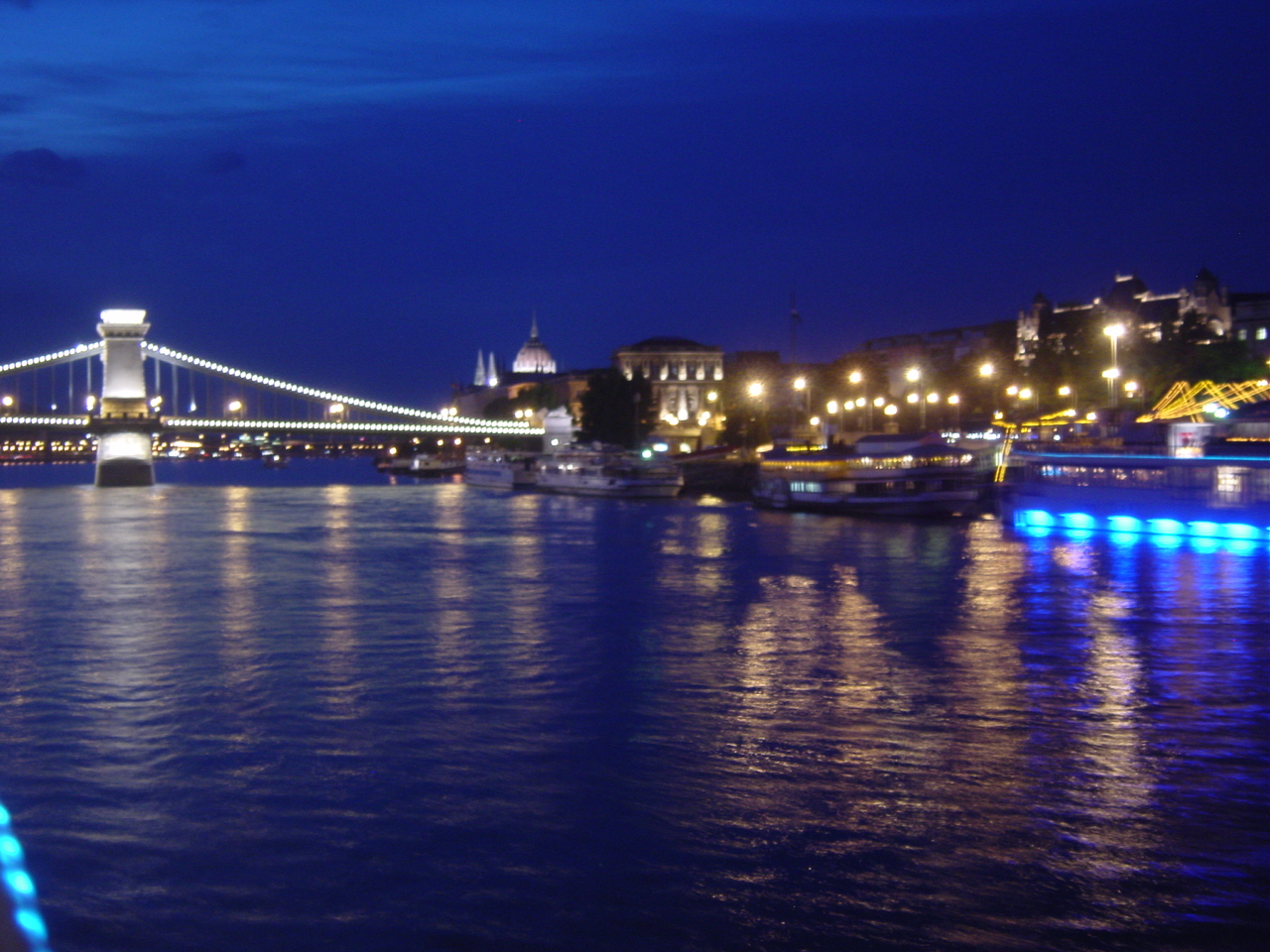 A night dinner cruise on the Danube. The moving boat and dim light do not make for good photography, but you get the idea. The bridge is known as the Chain Bridge and behind it you can see the dome of the Hungarian Parliment building.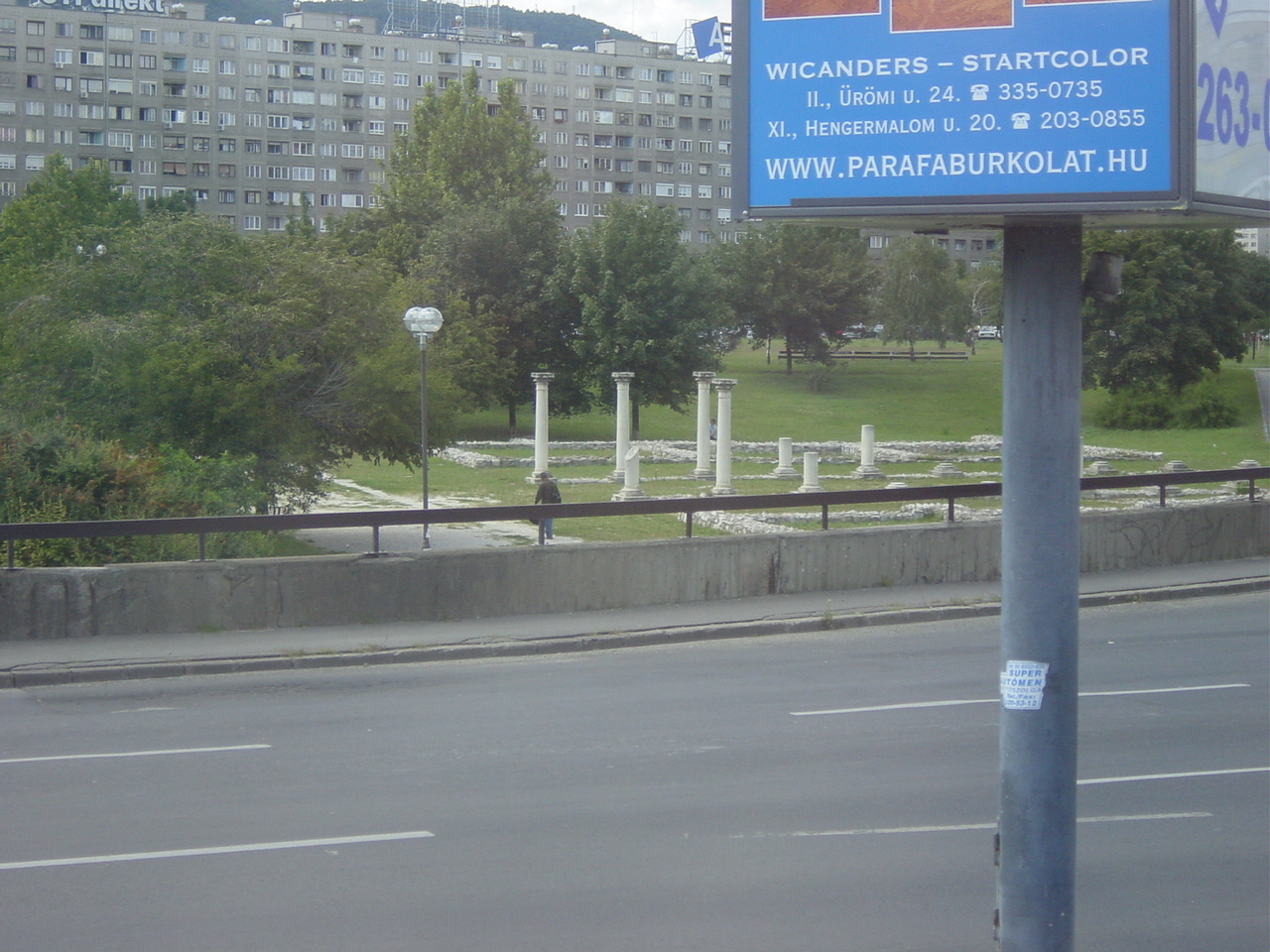 On the road to Szentendre for shopping/tour. You see Budapest is circled by block housing. Said to be pretty awful. But, in the midst of this housing developments you see ancient Roman ruins.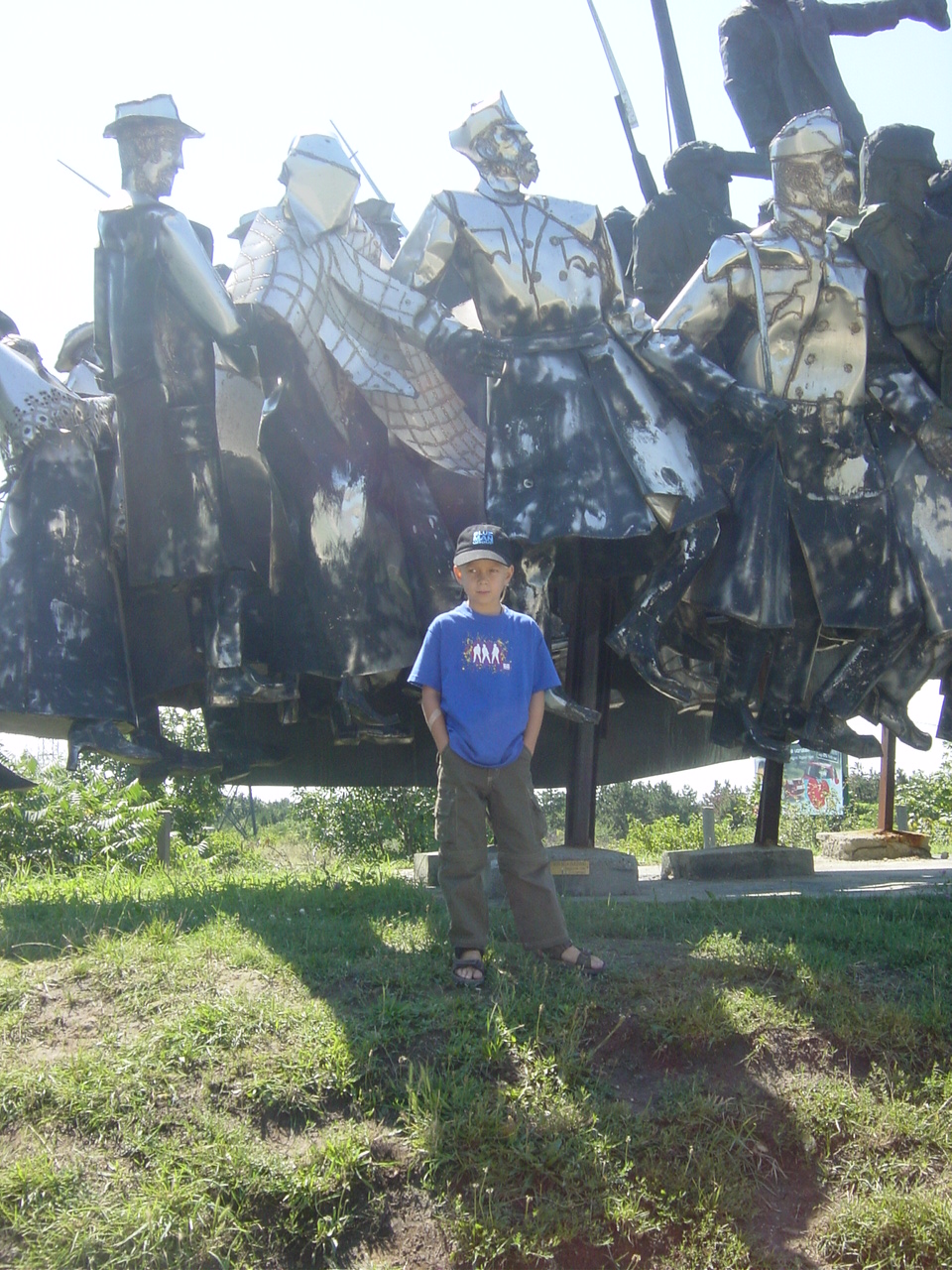 On the road just outside Budapest we stopped at the out-of-the-way park of the statues where the Hungarians have tucked Soviet-era statues. Here you see Gerd's son, Balthazar, in front of one of these statues.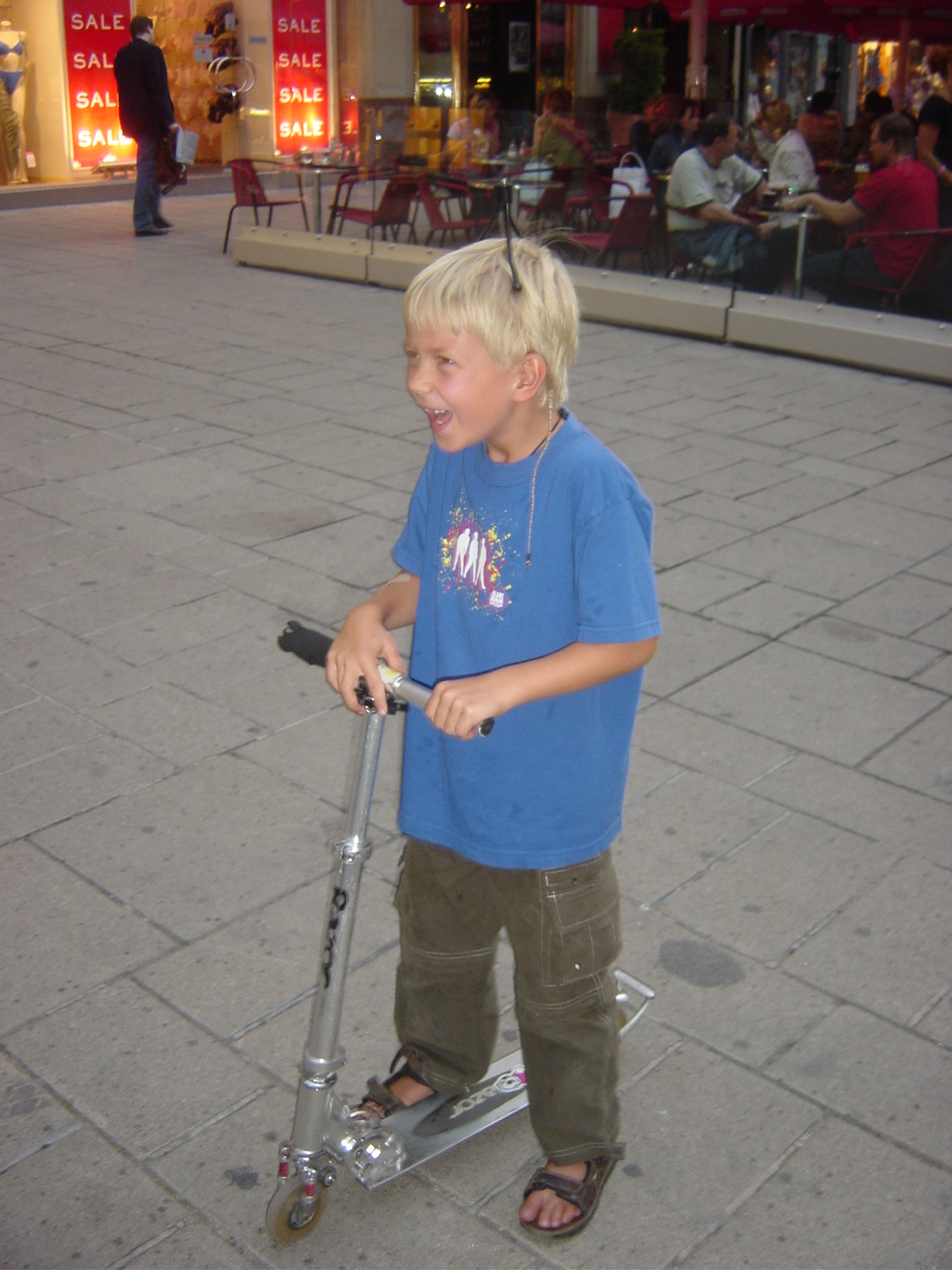 Balthazar scooting around on the streets of Vienna as he and Gerd and I explore.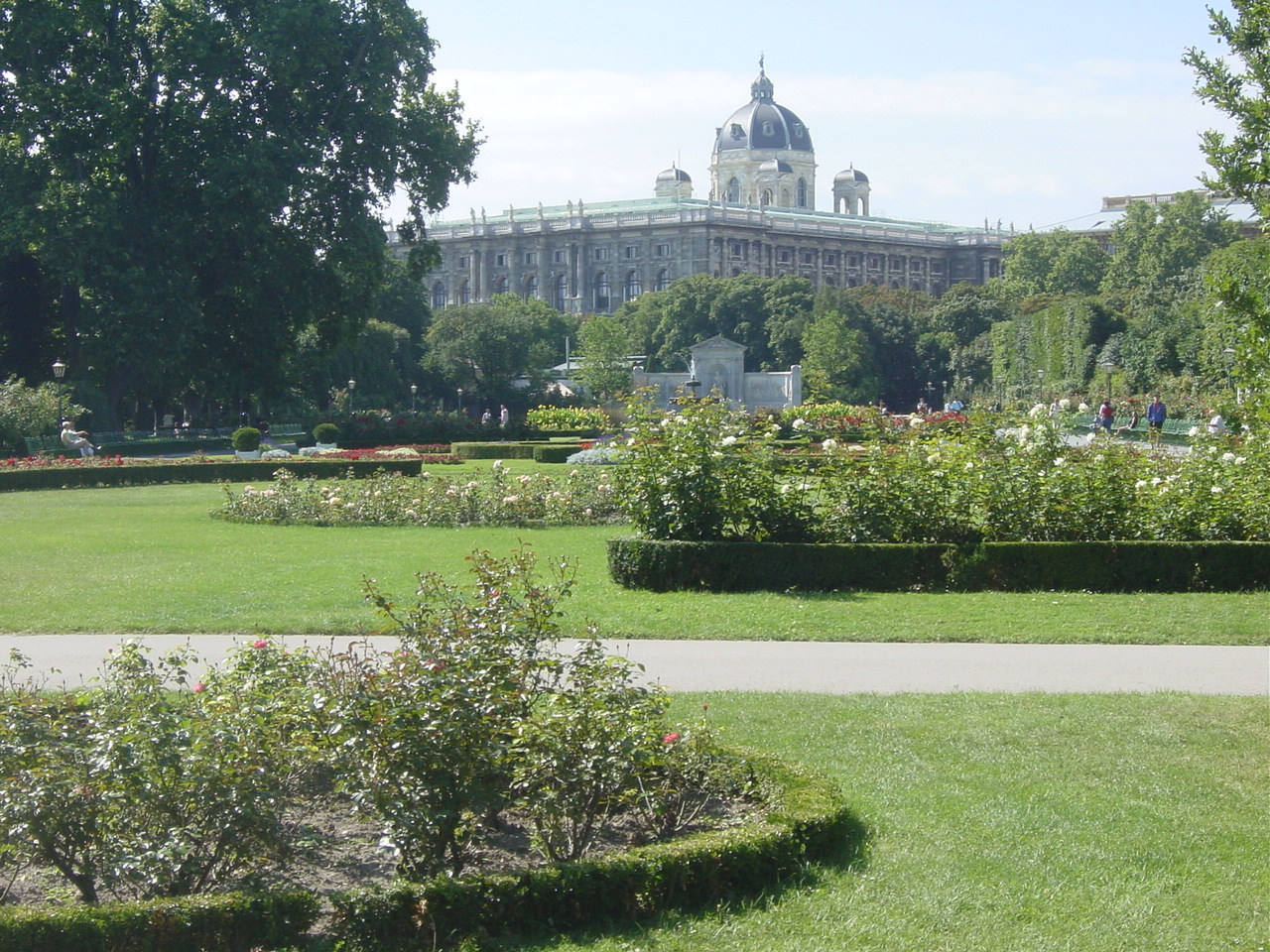 The Volksgarten in Wien (Vienna).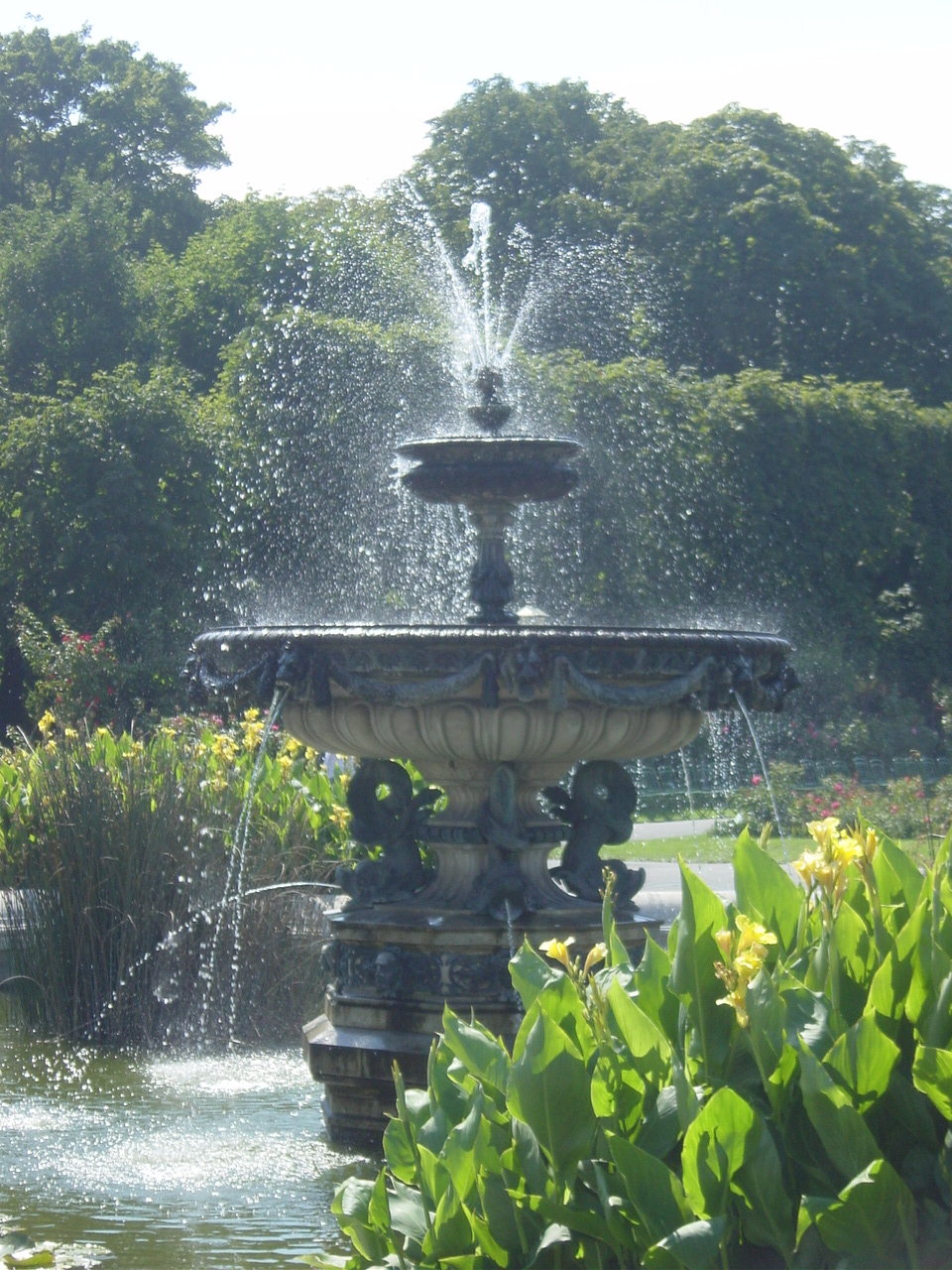 Pretty scene in Vienna.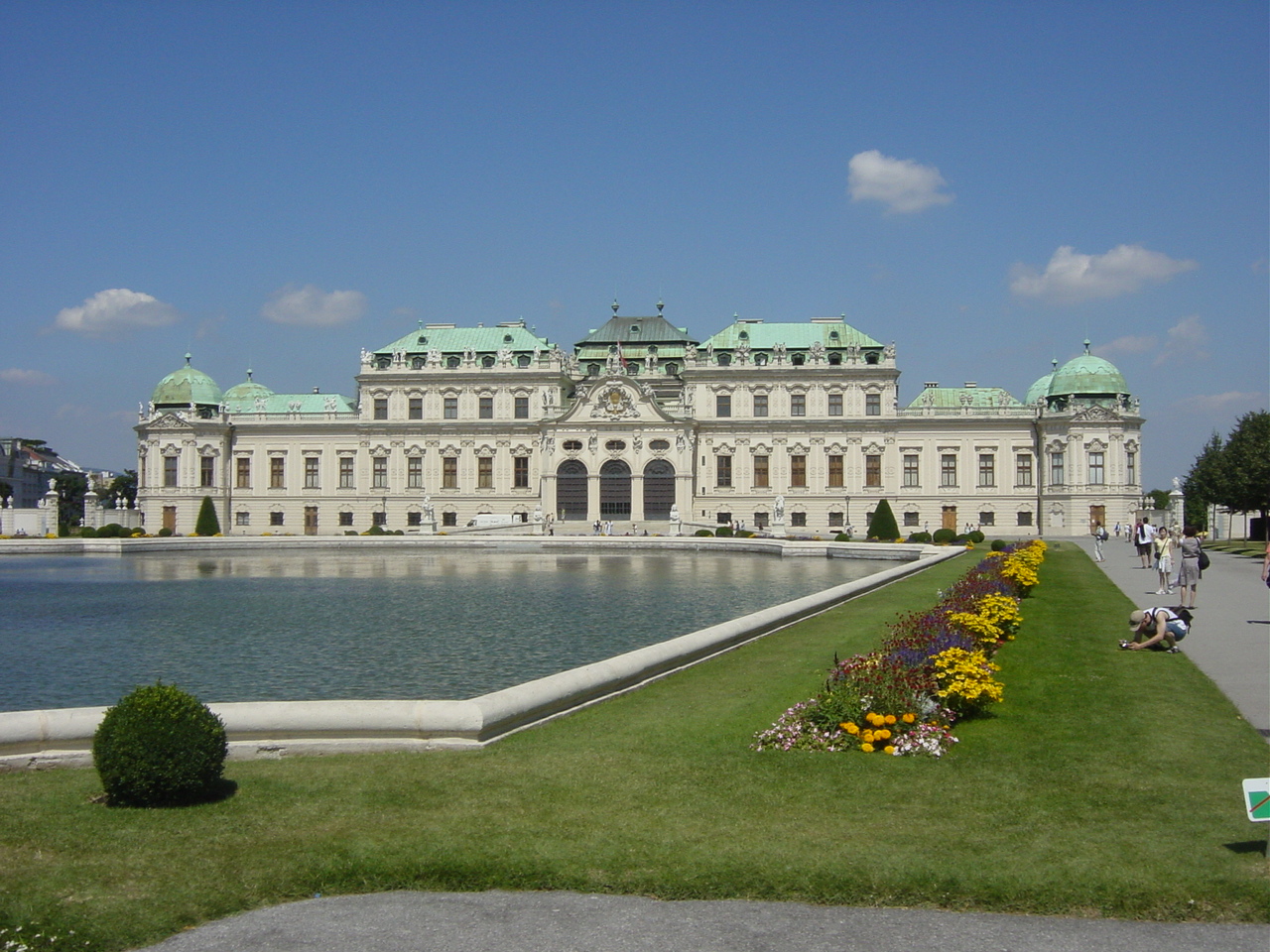 Peter Steinberg and I worked on getting blisters on our feet exploring Vienna. Here is the Belvedere Palace in Vienna.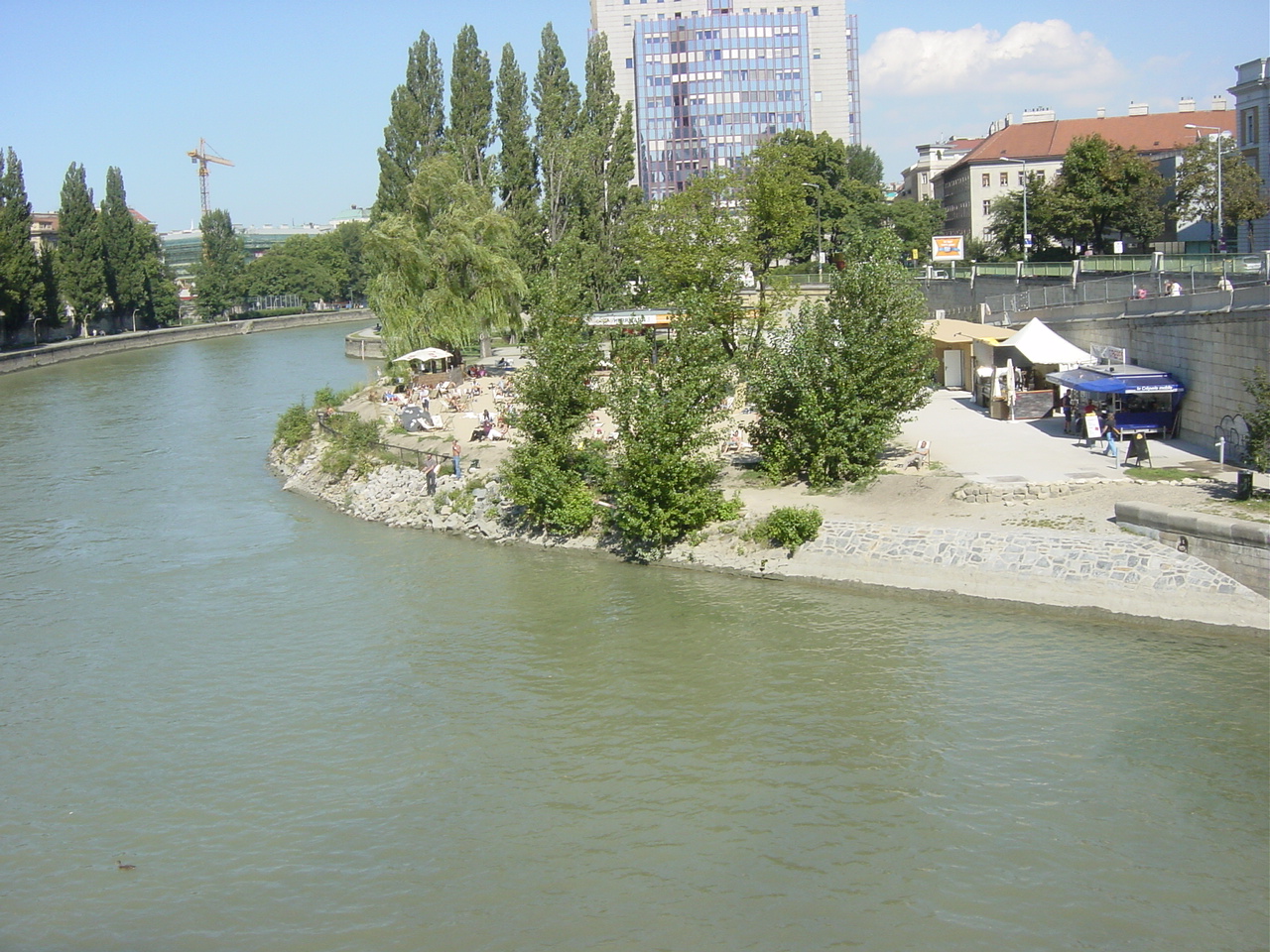 Peter and I discovered a beach cafe by the Danube in central Vienna.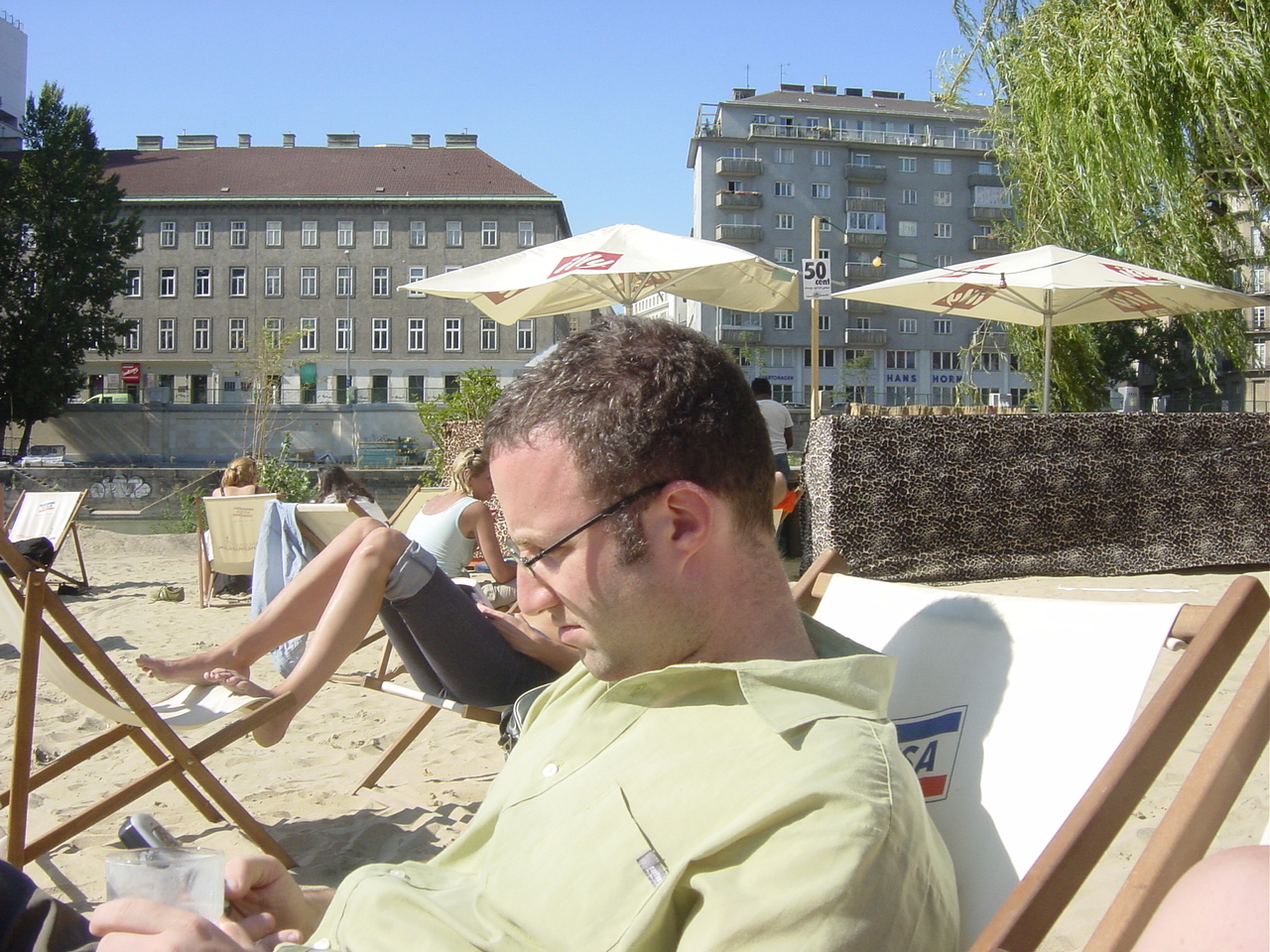 Peter at the beach cafe.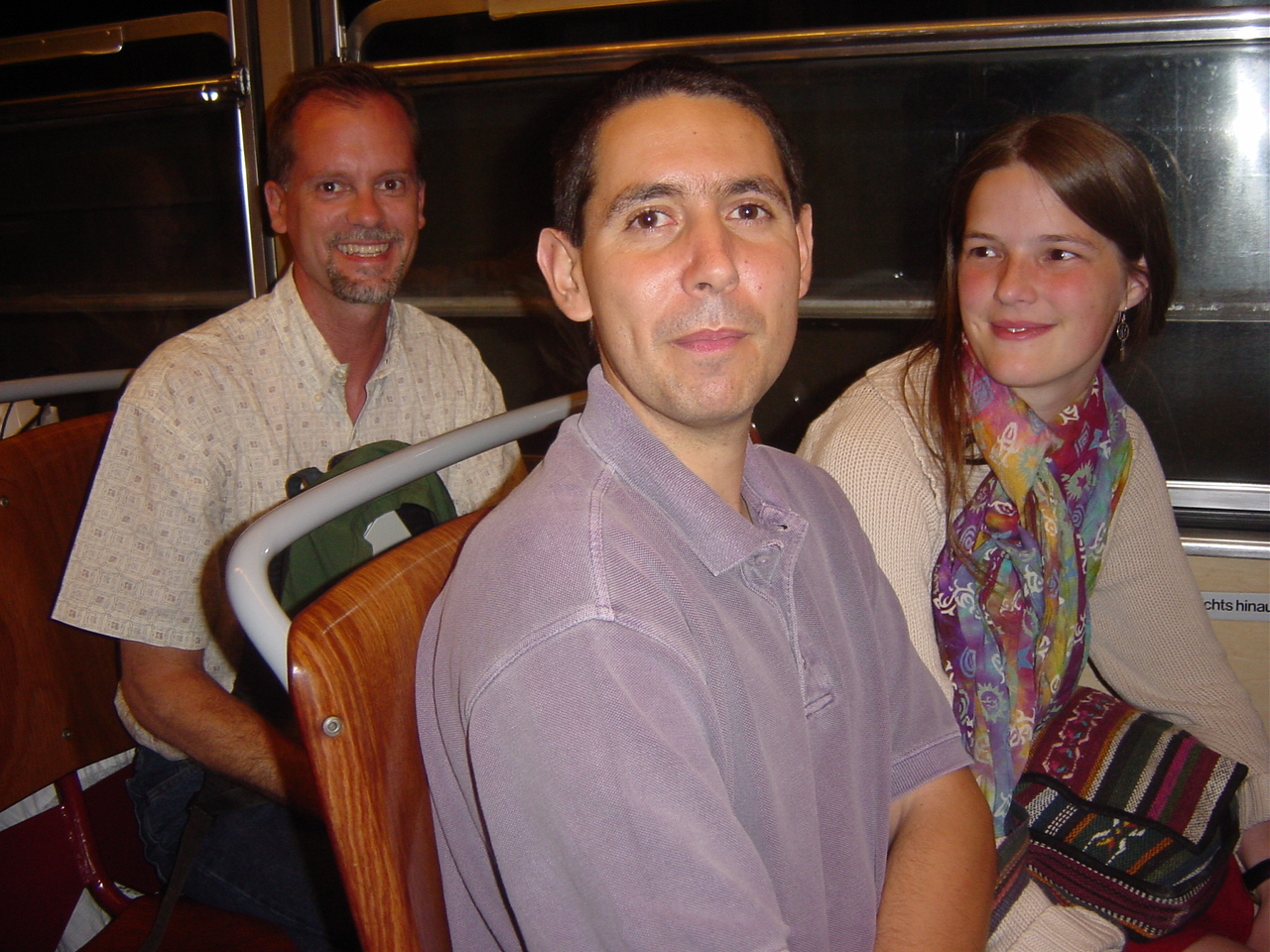 Nicholas Borghini and his girlfriend with me on a tram returning from dinner in Vienna late one evening. Borghini is a nuclear theorist at CERN who works on the same topics I work on.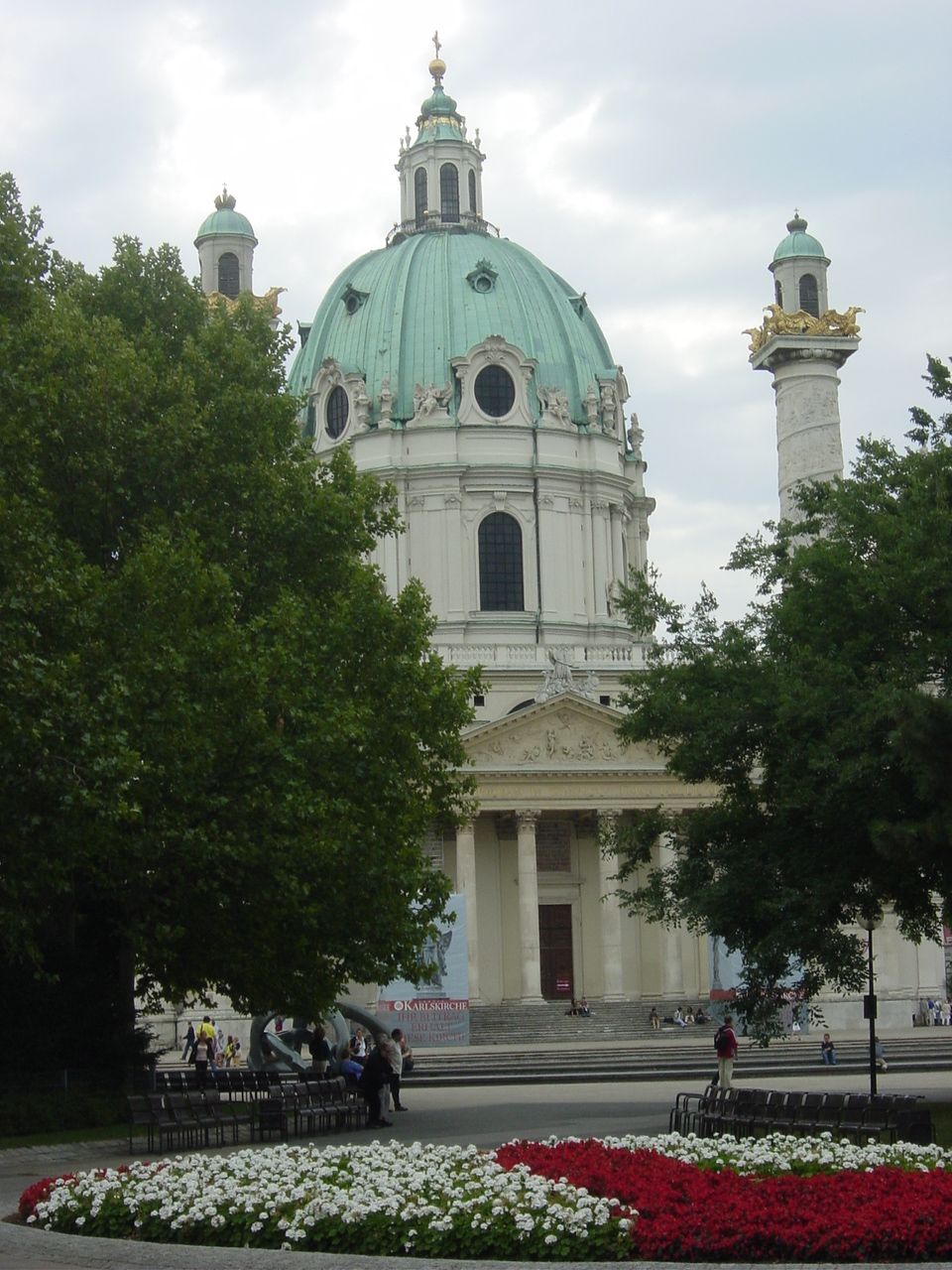 Karlsplaz Church in Vienna.
The central square of Kromeriz, Czech Republic. I love the cobble stones all over the place, but it makes it hard for jogging. Particularly in places in Budapest where the cobble stones weren't all that well maintained.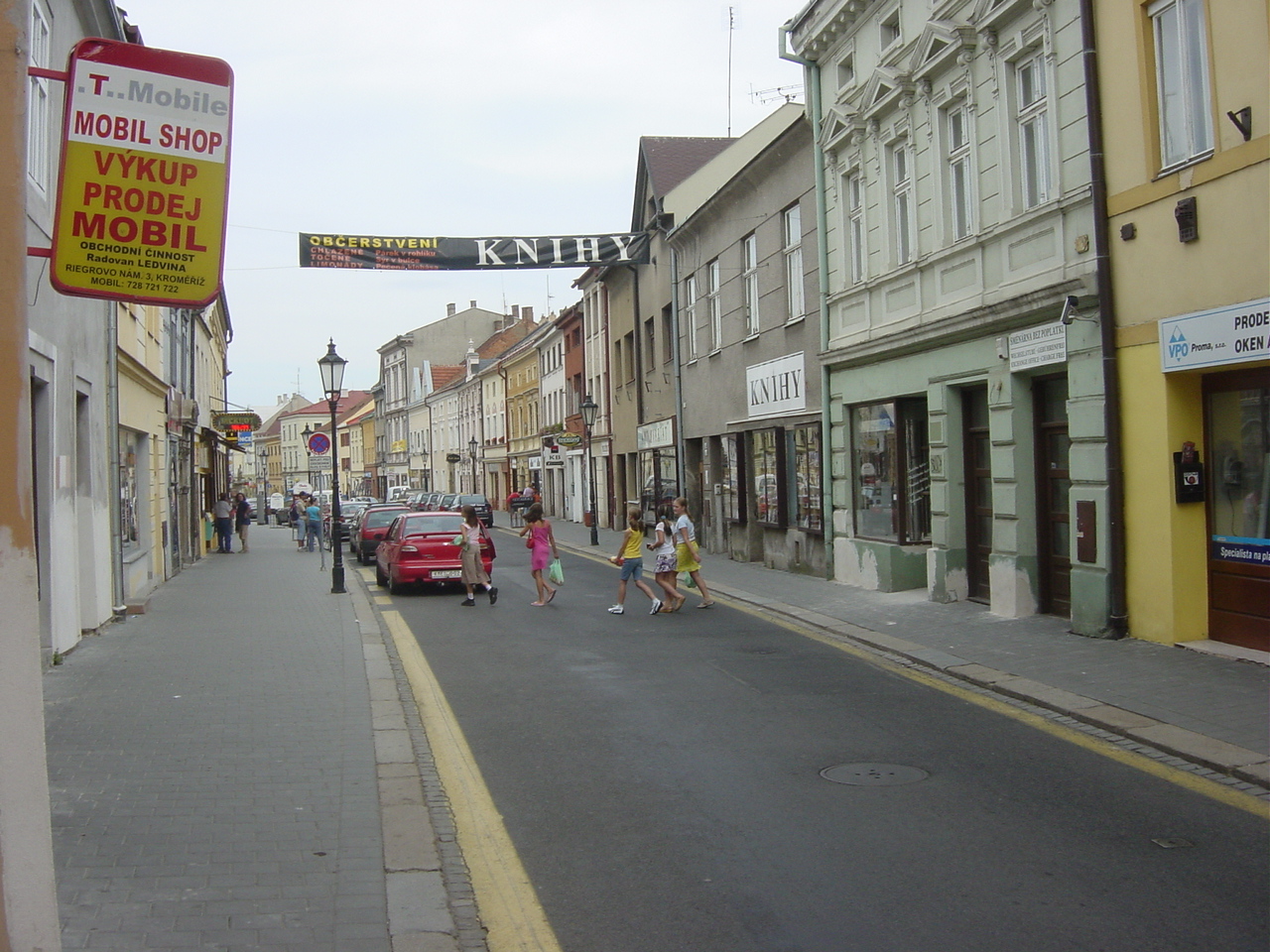 Shopping in Kromeriz.