---
Eric G. Blackman
Professor of Physics and Astronomy
---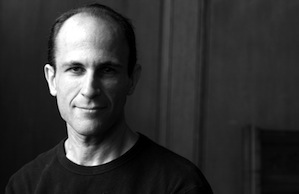 ---
Contact Information
Eric G. Blackman blackman@pas.rochester.edu Department of Physics and Astronomy University of Rochester Rochester, NY, 14627-0171, USA Office Phone: (1)585-275-0537 Office Fax: (1)585-273-2813 Office: Bausch and Lomb Building, Room 417
---
Postdoctoral Fellowships: Caltech (1998-1999); Cambridge (1995-1998)
PhD.: (Theoretical Astrophysics) Harvard (1995)
M.A.S. (Part III Applied Maths. Tripos): Cambridge (1991)
S.B.: (Physics); S.B. (Mathematics) MIT (1990)
---
Selected Research Interests
My research spans a range of problems in theoretical astrophysics and has also included a few excursions into geophysics and the physics of brain injury and helmet protection. The work I do by myself is primarily analytical or semi-analytical theory, but I collaborate with computational simulators, observers, and experimentalists in additon to other analytic theorists. I particularly enjoy working on projects that identify basic testable principles.

Plasma astrophysics has been an underlying theme in much of my recent research because many fascinating astrophysical sources contain highly conducting magnetized plasma. For example, observations of the interplanetary medium, the sun, stars, galaxies, active galactic nuclei (AGN), and planetary nebulae, indicate that magnetized plasmas are important to the dynamics and/or the emission in these systems. Some of my recent activities can be divided in three categories:

1. EJECTORS, ACCRETORS, BURSTERS, AND FLARES

This category of projects is devoted to understanding high energy accreting or jetted astrophysical sources such as active galactic nuclei (AGN), Galactic microquasars, gamma-ray bursts (GRB), solar flares, and planetary nebulae. These sources are magnetized, exhibit aspherical outflows and efficient particle acceleration, and involve turbulence. The physics of particle acceleration, accretion disks, and high energy plasmas are important for these studies.

2. ORIGIN AND DYNAMICS OF MAGNETIC FIELDS

This category of projects focues on a rigorous understanding of the the orgin and dynamics of astrophysical magnetic fields and the associated MHD turbulence. Magnetic fields are not only fundamental for their dynamical role as an intermediary between gravitational energy and radiation in many sources, but are observable astrophysical entities themselves, detected by a variety of techniques. See the following figure (from ApJ 584 L99 (2003). ) which encapsulates some progress (e.g. Phys. Rev. Lett., 89, 265007 (2002)) of how magnetic dynamos conserve magnetic helicity. Here is a more recent review in "Space Science Reviews" Some of the underlying MHD physics also has application to magnetic pinch configurations in laboratory plasma configurations of fusion devices. I am now directing attention toward these applications.

3. FORMATION OF ASTROPHYSICAL OBJECTS

I have been involved in projects focusing on planet formation, star formation, and molecular cloud evolution.
---
Selected Talks
(to come..)
---
Brain Injury / Helmet Research:
---
---
---
Places
Some places where I've enjoyed productive time
---
Past/Present research collaborators at U. Rochester as full time students, postdocs, or summer research students
(click on names to find present whereabouts)
as Undergraduate Research Students
Wen-Fei Fong; Sean Hartnoll ; Scott Lucchini ; Robert Penna ; Ryan Pettibone ; Robert Siller ; Scott Verbridge ; Lauren Weiss ; Bill Wolf ; Karen Xu ;
as Graduate Students
Farrukh Nauman ; Shule Li ; Kiwan Park ; Jaehong Park ; Jonathan Carroll-Nellenback ; Alex Hubbard ; Jason Nordhaus; Alexei Poludnenko ; Tom Gardiner ; Rob Selkowitz ;
as Postdoctoral Scholars
Jared Workman ; Martin Huarte-Espinosa ; Joachim Moortgat ; Richard Edgar ; Jason Maron ; Gunnar Paesold; Vladimir Pariev; Peggy Varni&egravere
as Visiting Scientist Affiliates
Maxim Lyutikov
---
Courses
---
Insight the Parrot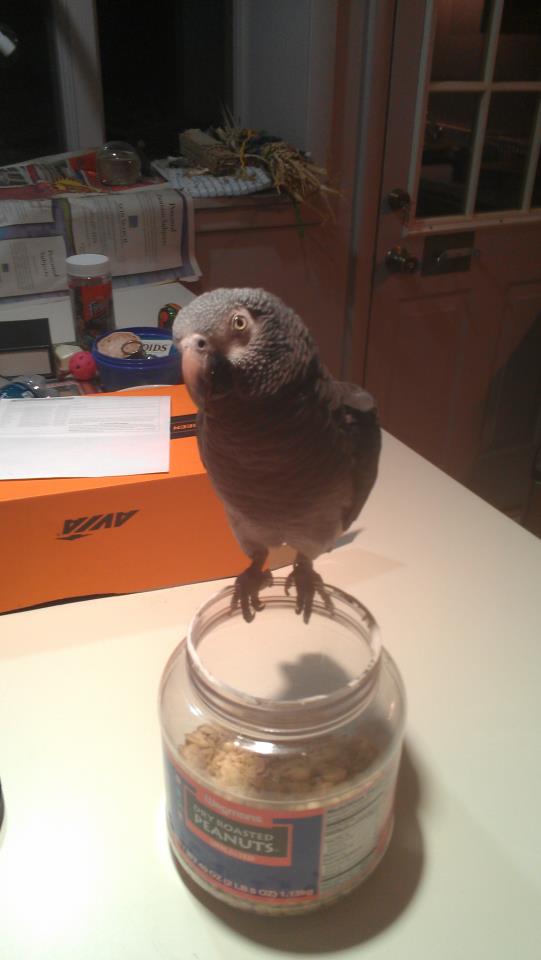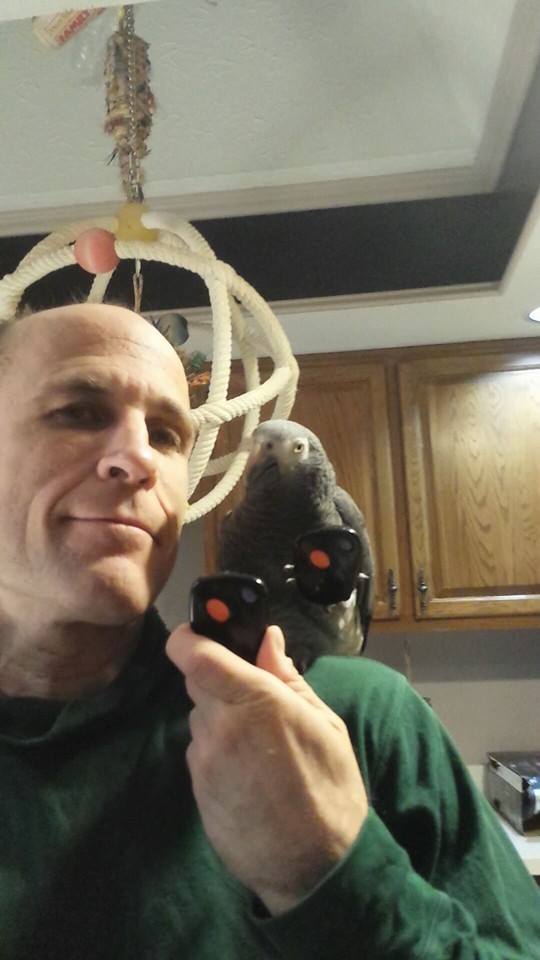 Video clips of Insight, my african grey parrot friend (hatchdate: 29 Jun 2006): on YouTube
Pictures of Insight on Facebook
Audio recording of Insight speaking for 25 minutes on his play gym alone in the kitchen early in the morning (August 2009). (video showing him at his play gym on another ocassion to show his location) , and comments and transcript of the first half.
KITCHEN WEBCAM Live (video + audio) showing Insight's feeding area. He may or may not be there as he is free to fly around the house.
---
1950-60s Rhythm and Blues Vocal Group Sound / Doo-wop
The playists below include ~1000 selections from YouTube of mostly 1950s and early 1960s R&B vocal group/doo-wop recordings (with some Jazz and newer R&B mixed in, mainly in playlist 1). I've aimed for the more obscure gems. Though I enjoy a range of musical styles, the 1950s and 60s R&B vocal groups captured my attention even as a small child. That its original heyday was over long before I was born added to its appeal. The term "doo-wop" has come to characterize the style, although purists would emphasize that in the early and mid-50s this term was not in use. Moreover, the term sloppily lumps the smooth soulful r&b groups together with more santized pop-oriented stylings that used similar chord structures. I use "doo-wop" to describe the former and pay little attention to the latter.
Quoting a 1993 NYT article on doo-wop: "...it often possessed an unaffected beauty created with the simplest ingredients -- a straightforward chord structure, spare instrumentation, a strong lead singer and baroque background harmonies...Embedded in this era are a trove of powerful, self-taught tenors whose names are all but forgotten, as well as silky, ethereal harmonies, offered up by groups that fans can distinguish instantly ...At the top were groups with more mysterious, murky sounds, their tenors softer and idiosyncratic..."
Doo-wop is commonly satirized by performers trying to substitute for a lack of skill, and some classical and jazz musicians roll their eyes at the simplicity of the background music. But it's vocal harmony music that originated on street corners without musicians. Criticisms of the style based on the simplicitiy of background music often reveal a basic misunderstanding of where the subtleties reside. Unless the background music is either so minimamlist so as to not be distracting, or the muscicians and arrangements were top notch, it largely detracts from the vocals. Many of the the more prominent early groups did have top caliber jazz musicians accompanying them and playing the instrumental solo interludes during the bridges (particularly on the up tempo, "jump" or dance recordings).
Within the genre, as for any endeavor, only a small fraction of the groups are outstanding. And among the outstanding songs, only a small fraction of the lyrics are as good as the harmonies. Some of the simple lyrics do work extremely well, but I have never expected much depth from the lyrics (as long as they are not distractingly awful). It's so prominently the harmony, rhythm, and vocal stylings that carry the ambiance.
Playlist 12 ; Playlist 11 ; Playlist 10 ; Playlist 9 ; Playlist 8 ; Playlist 7 ; Playlist 6 ; Playlist 5 ; Playlist 4 ; Playlist 3 ; Playlist 2 ; Playlist 1;
Some examples:
---