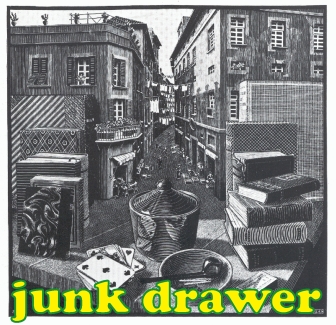 Updated 12/14/12

.


---
Excellent teaching on Romans 12 by Dennic McCallum. Very counter-cultural.

Found a theological journal Carson writes a regular editorial for: Themelios. See this very keen observation on the intolerance of a certain popular cultural movement changing our nation.

Old-growth forests of Monroe county. Who knew?

Ooh! You can download the daily M'Cheyne Bible-in-a-year readings in mp3 format!

Was delighted to run across this fun and interesting blog by one of the associate editors at Merriam Webster.

Top Ten Books Every Pastor Should Read. Love these lists!

This is a very nice (short, readable, relevant) piece on the development of orthodoxy in the early church. This should be run every three years when the press hops up and down with delight because some fourth-century fragment is found whic they use to suggest that the truth was suppressed by evil early church autocrats.

Eric Metaxas' speech at the National Prayer Breakfast is truly inspired and inspiring.

The Veggietales video Endangered Love really does put everything in perspective...

Here is a very insightful article by Frederica Mathrewes-Greene on how we should think about our surrounding culture.

Calvin Trillin on Prairie Home Companion (10 min), Nov 27 2011.

Our culture needs to stop bashing the Puritans!

Two hundred years, two hundred countries, and the evolution of health & wealth. (Thanks, Linda!)

The message of proverbial wisdom is relevant, especially when Johnny Cash sings it.

This (fake) commercial for a collection of twelve-tone music is hilarious.

A write has put together a list of those who have died for the cause of scientific exploration. Here are some of the more evocative entries:

Bossuyt, Francis J. (1970-2000), University of California at Davis animal behaviorist, disappeared while bathing in the lake at Cocha Cashua Biological Station in Peru, age 30. Colleagues found only his shoes and towel on the dock; he was possibly taken by a caiman.
Feilner, Sgt. John (?–1864), ornithologist, age unknown, surprised and killed by Sioux while collecting ahead of his U.S. Army expedition in the Dakotas. ("The Dakotas"?)
Pambu (dates unknown), a Lepcha collector working with William Doherty, "murdered by the savages" in Papua New Guinea.
Polis, Gary (1946-2000), University of California at Davis scorpion researcher, drowned, age 53, with three others, when their small boat was caught in a storm during an expedition on the Sea of Cortez. (Note the scorpions weren't to blame!)
Schlagintweit, Adolf (1829–1857), one of five German brothers who became naturalists and explorers, beheaded as a spy, age 28, in Kashgar.
Smithwick, Richard P. (1887–1909), American ornithologist, smothered to death while digging his way into a soft bank to raid a Belted Kingfisher nest, found "with his feet only projecting through the sand," age 22, in Virginia.
Seetzen, Ulrich. J. (1767–1811), German explorer and naturalist specializing in snakes and frogs, traveled in the Middle East disguised as a beggar. Accused of stealing cultural treasures, he was poisoned to death, age 44, apparently on the order of an Imam in what is now Yemen.
The NYT op-ed which referred to this list is Dying For Discovery by Richard Conniff, Jan 16, 2011.

Enjoy this very brief movie of a solar prominence eruption!

This is too cool for school. Barbara Hull says these are famous Irish dancers.

If the bar in the constant h-bar indicates that h is being divided by 2*pi, then surely this is true?

Thanks to Sue for the pointer to this blog entry on Medieval Copy Protection.

Thanks to Debbie Clark for sending Susan a postcard of this excellent illustration by Edward Gorey!

At least until this link becomes stale, it has vegetable MRIs. Notice the spiral patterns of the watermellon seeds! And again, don't know how long it will be there, but this is a great site chock full of beautiful aerial photographs.

Mark Allen Powell's Introducing the New Testament has a collective noun of interesting materials online, and anyone can see them! Neat-o! Always fun tosee what goodies an NT intro author saves faithfully to share with his or her brood.

I think I need to check McWeeney's more often--there are some very funny things in the archives.

I have been excited by this theological blog which samples from the web at large--thanks, Sue! (Ialso enjoy Ben Wintherington's blog.)

I appreciated this op-ed by a Notre Dame philosophy prof: On Dawkins's Atheism: A Response.

It's a site which pairs Nietzsche quotes with Family Circus cartoons.

My SIL Ruth gave me the first season of the sitcom Big Bang Theory, and we have been having a great time with it. We are now cruising through the second season. Three of the characters are physicists, and one of them is supposed to be a real genius--but also socially inept. Here is a 40 s clip you might enjoy, of this character. His attitude is surprisingly realistic, even though most physicists have learned not to say so!

Perhaps the world's only theramin band? (Not everyone knows what a theramin is.)

This is a thought-provoking article from

First Things

describing a father who comes to terms with his two daughters' decisions to take holy orders.

This article has an amazing movie showing what it would look like to fall into a black hole. Made by Andrew Hamilton of JILA and UC Boulder, who has a really great black-hole quiz. Also on black holes, this nasa site isn't bad either, and this article has some interesting observations from an expert (Thorne) about how movies and books treat BHs.

Here is a fun article from the American Scientist about abuses of the concept of

variation

in statistical samples.

Here are two interesting articles by the Harvard astronomer Owen Gingerich: Dare a Scientist Believe in Design? and When Do Anomalies Begin?

At Gabriel Hull's baptism I will join in a quartet singing And This is Love, by the Acapella Project.

Here's a great lecture by Ben Witherington putting forth his theory that Lazarus is the author of the fourth gospel. It may not convince you, but you will find it interesting.

Here are two articles relevant to Swine Flu which you should read, from the journal

Nature

:: "Pandemics: avoiding the mistakes of 1918" and "Pandemics: good hygiene is not enough".

More evidence that adoption is a good thing. Good book review of how important an effect environment has on intelligence. "When poor children are adopted by upper-middle-class families, they show an I.Q. gain of 12 to 16 points." Go adoption!

I thought this was neat. It's a stereogram of the conical coordinate system, as described in Morse & Feshback,

Methods of Theoretical Physics

, p. 659, Fig. 5.19. If you can succeed in seeing it, it's rather nifty. M&F have a bunch of them in that section.

Need a review article listing resources related to the study of black holes, slanted towards undersgraduates?

Here are two large compressed folders containing photos of the Hyatt letters: one, two

Here is a short and very funny essay by Robert Benchley called Inherent Vice: Express Paid. It is certainly the funniest essay about shipping contracts and total depravity which you will ever read. (From

Benchley Lost and Found

, Dover, 1970, pp. 72-75.)

This review by William Willimon of Bart D. Ehrman's book on Christianity and the problem of suffering is priceless, and not to be missed. [

Christian Century

,

125

, 34 (Dec 30, 2008).]

Here's a great two-minute clip from a talk by D. A. Carson on the primacy of expository preaching. The clip, though, is about angry Christians and political agendas. Well worth a listen. The clip is from a page devoted to Carson's lectures and sermons. (It's the third of the expository-preaching lectures.)



A wonderful holiday treat

: The Rev. Al Hoeksbergen, while an interrim at Rochester CRC, remarked in a sermon that no one makes Advent or Christmas cards featuring John the Baptist. Heidi Zinkand ran with this idea and came up with

The Premiere John the Baptist collection of Christmas Cards and Gifts

. Enjoy!

My Dad recently shared with me some letters he received when his Dad was retired, written by a forebear of ours, Abram Hyatt, when he was a young commercial sailor during the war of 1812. He went to sea out of need for work. This is just the first; there are many others. It's short, and the letter has some damage, so I can't make all the text out. I find it fascinating. The text is here, and here are images of the first and second pages.

Here is an inspiring op-ed describing an act of kindness during the Depression.

Here is a minute-long movie tour of our new, messy house. You're warned: it's grainy and wobbly. The tree is up, as well as the photo of the bison in a South-Dakota snowstorm, timely given the 6-10" we are due to get today. Enjoy the vintage 50s kitchen, the large and cluttered family room (but who cares--it's down there and we are up here!) and the vigorously peach bathroom. The tour ends with Sam's darkened room, where he was happily snoozing. The sound track is from Malcolm Arnold's English Dances. It's the sort of lofty music you're always imagining when you are 6' 5". For those of you who don't like movies, here are two recent photos: The tree and fire; a dusting of snow. [The movie may require Apple Quicktime, which is free and safe to download.]

Congratulations to Alexandra Cok on her first first-author publication, in the

Physics of Plasmas

! This is a fine and useful piece of work, and a genuine contribution to the field. [It ought to be--note from Reference 12 that she had private communication with Moses himself.]

Here's a funny clip from one of D. A. Carson's talk at the 2008 Xenos Summer Institute,

A Biblical Meditation on Experience and Truth

.

Okay, this is absolutely hilarious: a segment from the Colbert Report on the 2008 Lambeth conference. (5 min.)

Here is an excellent music video, by the hip-hop/rap group Grits, called They All Fall Down. The OT book of Ecclesiastes in about three minutes. Very well done; worth a watch. (

Should

a song about mortality be catchy? :-)

Here is a beautiful shot of the night sky over Ephesus.

What would happen to NYC if all the humans disappeared? This is a fun article from Scientific American.

This is a great site for basic Bible questions. The expert is Ben Witherington III, who also has a very interesting blog.

This is a great site for old, evocative photos.

This is pretty nifty: Siesmologists are working on using the accelerometers in laptops, typically used to detect drops, to provide an early-warning system for earthquakes.

This article, a pastor's reminiscences about marriages he's performed, is worth a read.

N. T. Wright, Anglican bishop, theologian and media darling (well, okay, not quite yet) appeared on the Colbert Report!

They now know how to do a limited form of mind-reading. Just be suspicious whenever someone wants to stick your head in a functional MRI imager!

This sums it up pretty well. Society's trained me that no one

really

wants to know what I do. On some level it's not what I expect out of the smart folks I hang out with. Then I understand by thinking about a friend of mine in chemical biophysics. I don't ask him what he does because I don't know the right questions. My fault, not his.

Here's a very interesting talk by Tom Wright on the question "can a scientist believe in the resurrection?" It's well worth a listen--he managed to be practical and deep at the same time. The talk comes out of Cambridge's Faraday Institute for Science and Religion. Thanks to Paul Manson for pointing this out!

Here's an interesting article by Bob Hann on the challenges of teaching religion and theology in a state institution from a standpoint of genuine belief. ["Commitment, Theology, and the Dilemma of Religious Studies in the State University",

Horizons

,

19

, 263 (1993)].

I have to mention two other really fun children's books: Night Cat by Margaret Beames and Sue Hitchcock, wh ich has great artwork, and and Chickens to the Rescue by John Himmelman, which. Both top-notch.

Sam's two and a half. Two things I didn't realize about young children's books: First, some are just plain inferior; second, some are so good you can read them over and over without tiring of them.

Lost and Found

by Oliver Jeffers is of the second type. The story is pleasing and even moving and the artwork is simple and lovely. A penguin starts following a boy around. The boy, wanting to do right, learns where penguins come from and sets off with him in a row boat for the South pole,rowing steadily through night and storm. He gets there and delivers the penguin and only as he is heading back realizes the penguin wasn't following him because he wanted help getting home, but because he was lonely and liked the boy. After passing like two ships in the night they finally find one another for a touching reunion and a big hug, and set off home again together. Whenever Sam sees the hug he throws his arms around Susan or me happily. Book: $20. Sam hug: priceless.

Another very good book:

Library Lion

. The artwork is 23% less flawless but still quite good, and it's a great story.

Stu pointed out this great interactive panoramic view of a cathedral.

Here's my new email-received alert sound. I don't know which episode of The Simpsons it's from, but I can tell you it lends a lot of excitement to receiving email!

Here's a great image Katie made from a photo of Sam during his SD Christmas trip in 07. Sam's gotten quite proficient with two nuks.

Did you know that, according to Rabbinic tradition, Eve was Adam's second wife? Or that his first wife appeared in pre-modern literature, even in Goethe's Faust? Fascinating. (Now this character makes more sense.)

Here is a blog by the funniest Calvinists you are likely to find. They aren't always hillarious, but when they hit the mark they really hit it. I recommend especially this entry. And their cause is just.

Here is a nifty presentation on the physics of small-plane flight, by prof. Frank Wolfs of the U. of Rochester.

Here is our annual family newsletter.

Here is a very funny article from the Oct 16

Christian Century

in which Alan J. Jacobs talks about his book describing his year spent trying to follow the Bible literally.

Though I hope we won't ever need it, here, from

Christian History

#70, is, a map of Hell.

Do you enjoy the hit medical drama

House

? Sure you do! Hugh Laurie, pride of Eton and Cambridge and best-selling author is priceless as the irreverant wise-cracking completely selfish genius of internal medicine. Did you know that Hugh Laurie also acted in a BBC production of Woodhouse's

Jeeves & Wooster

stories? And that in that role, the diametric opposite of his role on

House

, he once appeared in drag as Beryl the pilfering servant? (Here too.)

Here are two interesting articles from

First Things

: An extremely funny review by Alan Jacobs of the collected works of Kahlil Gibran, and a very serious article by Archbishop Henry Orombi of Uganda on the turmoil in the Angical Church.

Thanks to James Lileks, I just learned that there was a hipster radio DJ in the 60s named Al "Jazzbo" Collins (aka "Jazzbeaux" Collins, I kid you not). He was born in Rochester NY and raised on Long Island. He even had a very brief stint as host of the Tonight show in 1957. When DJing he described his broadcasts as originating in the "Purple Grotto" There's a web site devoted to him, as well as a wikipedia page. His goatee is a little larger than my Dad's was in the 70s.

Minor site revision--the following links have been moved here from the opening page:
Some

cartoons

(mine and others)
Some

interesting links



The CRC is considering a revision of its Form of Subscription, the document signed by those pursuing ordination to office or ministry, the document which safeguards the confessional nature of the denomination. Here's a report describing the history of the document and goal of the revisions. Here's a letter from Gerry Dykstra, executive director of the CRC, soliciting feedback. Here is a draft of the feedback letter from RCRC to denominational HQ.

Did you know Jimmy Stewart acted in a Wester Radio drama in the 50s? It was

The Six Shooter

, a half-hour radio show on NBC. You can still listen to these. They aren't complex by any stretch, but have thier charm. And Jimmy's got a great voice for radio. Only once has the needle on the Jimmy meter pushed into the red zone, that I've heard. That's some top-notch sputtering. (From

Red Lawson's Revenge

, aired on Oct 25, 1953.)

In fact, here's a sample episode, for those who are interested. It's episode 20,

Trail to Sunset

, first aired January 31, 1954. 13 Mb, about 30 minutes long.

This is a panoramic quicktime VR image taken from my parents' front lawn on 9/2/07. Here's another of Mom's pond. And an image of the family room. Notice the conclusive proof that Dad can be two places at once.

Here's a very interesting paper by Nancey Murphy on ways of understanding theology and discernment as an experimental science. Very thought-provoking. (

Perspectives in Religious Studies

15

, Fall 1988, p. 219-234).

A really funny half-hour audio program by James Lileks, Best. Columnist. Ever. The show hails from an imaginary diner near Minneapolis. The show is a vehicle for him to play music of various sorts and make humorous commentary on it. For this episode you also need to know that he's a huge classical music fan, so this is tongue-in-cheek.

Here is a fluffy but useful two-page article on some of the highlights for tourists visiting Columbus: Page one, page two.

Here is a very funny clip from a teaching by Dennis McCallum on Col 1. It's just a few minutes long.

Are you a masochist? Here is a pdf of a talk about my research I gave at the LLE on Feb 16. It has four nifty movies, at least.

Here are four images of a mountain lion which wandered onto the deck of someone in Martin, SD in Feb, 07. In the first image it's watching his little kids playing on the kitchen floor. The images: one two three four (courtesy Ruth Manson).

Correlation is not causation.

This is a performance by my niece Katie at Bethel Baptist of a quite moving song. And a zipped version of it.

Sam on his sled! One movie and two. And they are much smaller than the other movies, so you might even be able to stand downloading them!

More Sam shorts, this time of Sam toddling:

The first one has the Peanuts music in the background just because we happened to be listening to it at the time. I am just learning how to do these things, so please forgive the extra loud and parentally cloying sound of me narrating. But be sure to enjoy Susan's asking if she has a drink from the other room. You and I know she was just asking about a coke, but Sam will later use this as proof that mom was knocking back highballs while he was still in short pants.

The second one has some wandering around the living room exploring happily. Again, sorry for the noisy narration. Shortly after this film ends Sam went under the table and tried to stand up. The crack of his head on the wood was quite loud, but not as loud as the crying that followed.

Here is a movie of Sam reading books aloud to himself. It is over 100 Mb and about 30 s. If anyone can tell me how to get a smaller format, I would love to hear it! Anyway, if you can stand to download it, I think you will enjoy it.

Did you know they've done brain scans of women speaking in tongues? Here is the brief version, and here is the full medical journal article. Both are interesting.

Here is certainly the most interesting image of a baby elephant I have ever seen.

Here is a movie of Sam in the exersaucer. He

loves

to bounce up and down in it so loudly that we can't hear ourselves think. But it's worth it to see him so happy. And yes, he is playing with a lid. Whatever makes him happy, we figure. Oh, and his sleeper is open not so he can work on his Elvis imitation, but because he was getting warm. (That's our story, and we're sticking to it.) [8 Mb]

Here is a screensaver using images from the Holden trip.

Here is a movie of the waves rolling in on Holden Beach, NC. [5 Mb]

Here is a movie of the same beach, including Stu, Sue, Kevin and Emily Collins. [10 Mb] Gives you a feel for how packed the beach isn't, despite the infinite row of beach houses.

I would like to strongly recommend the silent movie version of

The Call of Cthulhu

by H. P. Lovecraft. Lovecraft was a second-rate gothic horror writer in the first part of the 20th century. What he lacked in writing ability he made up for in creepy vision. And his poor writing is often just over the top enough to make it quite amusing. Anyway, the movie is produced by the H. P. Lovecraft Historical Society. I got to view a copy belonging to a friend, and really enjoyed it.

Here is a movie of Mom playing with Sam on the deck at camp.

Here is a movie of Mom and Dad opening some presents on Dad's bday. Sorry it's a little dark. Dad is displaying the irregular underwear he received, the portable Coleman clothesline, and history of Potsdam. All this with remarkable enthusiasm!

Here is a photo of my nephew Kevin, with his bowling medal from the Special Olympics!

An oldie but a goodie: Sam The BumbleBee from our Memorial Day trip to Columbus. It's a little hard to tell, but Sam really enjoyed this--he was making happy noises the whole time.

Another of Sam in the exersaucer. Look especially for him to nuk himself partway through the movie. And here is a briefer movie where I chew on Sam's stomach to make him laugh. The "camera work" is a little loopy beause it's hard to hold the camera while chewing--my apologies.

Here is another movie of Sam. In this one he's playing with a big blue rubber ball. At least, we hoped he would. In fact, he first playing with the carpet, then hamming it up for the camera, then watching Mom, then finally he notices the ball again!

Here is a movie of Sam near bedtime on Thu, June 8. He is tired and emotionally volatile, as you can probably tell. But Mom smiles at him and all is well again!

Here's an excellent sermon on the Great Comission by Paul Manson (preached at Bethel Baptist Church in Brookings, SD on Mar 25, 2006). It's about 27 Mb.



Here's

another (big) movie

. This is Sam just before bedtime. Susan is off screen to the right making him laugh and giggle. It's a real shame we don't have sound, but at least you get to see him smile!





If you don't have quicktime to view the movies, you can

download

it for free.





Here is

a movie (18Mb) of Sam

. I can't decide whether to call it "The Mauling of Blue Dog" or go with a Steven-King like title, "The Soggening." Email me your suggestion for the title! Should play fine with Apple Quicktime, but at 18 Mb it might take a little time to download, just to warn you.





Here is a

sermon by Lewis Smedes on promises

.





Below are some movies from our first few days with






Small Group Shower


And four Movies from when we picked up SSSC in Syracuse at New Hope:


One
Two
Three
Four



To play these you may need to download the free viewer from Apple,

Quicktime

.



Photos are on Ofoto--we can send you the link of you want to see them. Ofoto, Kodak's photo downloading site, will want you to register to see them. Registration is free. Ordering photos is quick and painless and not too expensive if you are interested, but you are also free to browse.

* * * * * *

Here is a recording of a rainstorm from the week of July 4 05, at camp. It's pretty big (8 Mb), so you'd best have a high-speed connection for it.

Here are some zip archives of files from a trip to see Aunt Audrey: one two four five six the movies: one two three four five [9/18/05, I think]

Here are some photos from our Labor Day weekend at camp [9/4/05]:



A

duck

which, according to Mom's Peterson Field Guide, is most likely a redhead, which is similar to a merganser.

A shot from

Makeout Island

. And another, with

us in it

.

The weather was clear and the water still; got these of Higley:

one

and

two

.

Finally, Susan's thoughtful family sent us

flowers

.


Here are some photos from the week with the Mansons at camp in August:


Here are some photos from a week we spent in July up at camp:


Here are two photos of a walk we took with the Motomuras (Chika, Hideto and their son Ryo) around Highland Park on Memorial Day: 1 2.

The biennial Stu's-In-Town tournament went well. There was an unfortunate knee injury early on, but the remaining three teams proved very well matched, and we had many hours of good play. Here are some shots from the tournament:
Of course, I couldn't take any action shots of my own team, but I did get shots of Stu spectating, and Dave and Stu apparently drunk. Thanks to all who attended, making the tournament a real success! See you all again in two years.

Martian dust devils.

I recently bought a webcam so I can make video calls to my bother Stu in Columbus. Here are two image captures from our first conversation: Stu holding Amy's birthday cake made by Sue, and Stu and my nephew Kevin and one of just Stu. The image quality is a little grainy, but I still am excited about having entered the Jetson's Age.

Here is Alex's view of early Spring in Rochester.

Here is a very funny 1-page article from the Christian Century.

Here are three more photos from the Franklin Park Conservatory: 1 2 3 4

My brother Stu took a great photo during Columbus' ice storm this past Christmas.

I found this, courtesy Alden Sunnarborg, quite funny.

We have a new couch.

This quote, from the Chronicle of Higher Education, is courtesy Ruth Manson:



Seat of Protestantism

? Archaeologists in Germany believe they have found the toilet on which Martin Luther wrote his 95 theses. The founder of the Protestant Reformation, who suffered chronic constipation, is through to have spent many hours a day "in contemplation on the lavatory," Britian's

Daily Telegraph

reported.

"Luther said himself that he made his reformatory discovery

in cloaca

[Latin for "in the sewer"], Stefan Rhein, director of the Luther Memorial Foundation, told the newspaper. "We just had no idea where this sewer was. Now it's clear what the Reformer meant."

The stone structure, uncovered in an annex of Luther's house in Wittenberg, will be preserved, said Mr. Rhein, but visitors to the site will not be allowed to use it. "I would not sit on it," he said. "There's a point where you have to draw the line."


Tim and Marlene, siblings-in-law living in Colorado, gave me a desk calendar of vintage Coca-Cola ads for Christmas. This is one of my favorites so far. How about the hungry look in that guy's eyes? And what is she, clearly an innocent in peril, doing on a coastal road trip with this swinger? The mind races. Here's another one. A coke while resting from a good... skate?

Want to read a sermon on Zechariah 4? Of course you do!

Here's a shot of our house after a small recent lake-effect snow.

I just built some shelves. Here are the front, rear, side and top view, for those who have too much time on their hands. Aren't they nifty?

Here's my office descending into night.

Recently there was a stamp made from what appears to be a woodcut of the USS Constellation.

I spent a week in Savannah GA at a conference. It is a beautiful city, filled with shady lanes draped with Spanish moss. The city has two dozen squares embedded in it, each with a small park. In the largest the centerpiece is a fountain which is a replica of one in France. The tour guide said that it was ordered through a catalog. Perhaps the thing that left the biggest impression on me was the architecture. The streets are lined with gorgeous old houses. Finally, here is a shot of the downtown, looking across the Savannah river from the convention center.

Here's a small version of a movie from one of my simulations from work.

Here are some shots from our September trip to camp: A woodpecker; dim light, but you can see him, anyway, and just a shot of the trees around camp.

This is a shot I took from the deck up at camp, of a bird looking hungrily at a spider in his web.

These are the remains of St. Catherine from St. Niklaus' church in Hall in Tirol, Austria. The skeleton is in a display case at the side of the church, lying in sartorial repose. Apparently this was a reward to the church for not joining in the Reformation. As my brother put it, "you done good--here, have a dead guy." In the back
of the church is a chapel with shelves of skulls of the departed and apparently less saintly saints. There are seven St. Catherines listed in the online Catholic Encyclopedia. Perhaps she's St. Catherine of Sweden? Who knows.

This is a painting by the German renaissance artist Albrecht Durer (1471-1528). It is called "Wilder Mann und Wappen des Oswolt Krel" and hangs in Munich's museum Alte Pinakothek of 14th-18th c. art. I don't have having any actual first-hand information, but it seems evident that the patron Oswolt Krel commissioned a portrait in which Durer captured Krel's haunting fear of being "wapped" (see title) by green and brown furry wildmen wielding shillelaghs.

Here

and

here

are two more shots from my bird feeder.



Here

is a movie of the sun, taken with the Soho telescope, at 195 Angstroms, which corresponds to temperatures of about 1.5e6 K. For more information on Soho, go

here

.





This

cartoon

is from the May/June issue of Books & Culture.



Here

is a presentation I recently gave...





And four relevant movies:

1

2

3

4



Here is an image from

one of my simulations

.



Hah!



This is a surface plot of a shock moving through a plastic foam saturated with deuterium/tritium. The height is determined by the plastic fiber mass density. You see in the lower left the fibers which the shock hasn't gotten to yet; to the right of that is the shock, and beyond that is the mix region where the vorticity generated by the shock mixes up the fibers. Ain't it pretty?



Here

is an article from the NYT (4/17/04) about the Ford Mustang.





Here are three silent movies from Susan's and Amy's and my trip to Munich:

They are large files so they might take a little time to download before they play.



1. Susan and Amy eating ham sammiches at the Viktualienmarkt in Munich



2. Susan and Amy at the English Garden, Munich's equivalent of Central Park



3. Susan and Amy getting off the subway (U-bahn).

(We spent a

lot

of time on Munich's public transport system, so it seemed appropriate to capture some of that.)





Here are two shots from my window-suction-cup-mounted bird feeder at work: Took a lot of patience to get

this guy

(and

this

), and I have learned it is next to impossible to catch the birds not eating!





This

antacid ad

is coutesy of Dean Johnson.



3-species bearclaw simulation



This is the

real passenger list

from the Mayflower. I've highlighted a few I enjoyed. Those Puritans really knew how to name their kids!



This

captures for me the joy of a good fire in winter!





If demons are fallen angels, where did the horns come from? Perhaps the same place

Moses got his

? This is from a

Wormy

cartoon from

The Dragon

magazine (issue 47, March 1981) back when it was a more interesting magazine (or my standards were lower?) and TSR still stood for Tactical Studies Rules.





These are the essence of

Winter

outdoor fun.



I enjoyed

this book

so much I even made a

movie

out of one of the Sunday cartoons.





For the first time ever, you can see the latest issue of the Insecure Chef

online!

(Note - the file isn't small, and my apologies for a couple of pagination issues - they are my fault, not Susan's.)




An evangelistic tool from the 70s: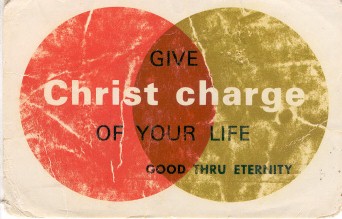 Here are
some
shots
of Susan as a girl. She has never lost her love of trampolines.
Here are the assembled teams from the
'03 Stu's In Town tournament
, brought to you by
Sequoia Bros. Volleyball
.
Here is
a cartoon from the NYer
which I enjoyed..
Here are some recently unearthed photos from my youth:
My parents when I was young
. If the top of the photo weren't cutting off my Dad's black, wide-brim hat you would see that he was an official member of the Amish Scientist Society. Also,
a beaucolic camping scene
, remarkable for capturing on film one of those old heavy canvas tents from the Cenezoic era.
An
applet
I wrote which generates spirographs.
And now a word from our sponsors. Go Pods!

Back to the main page